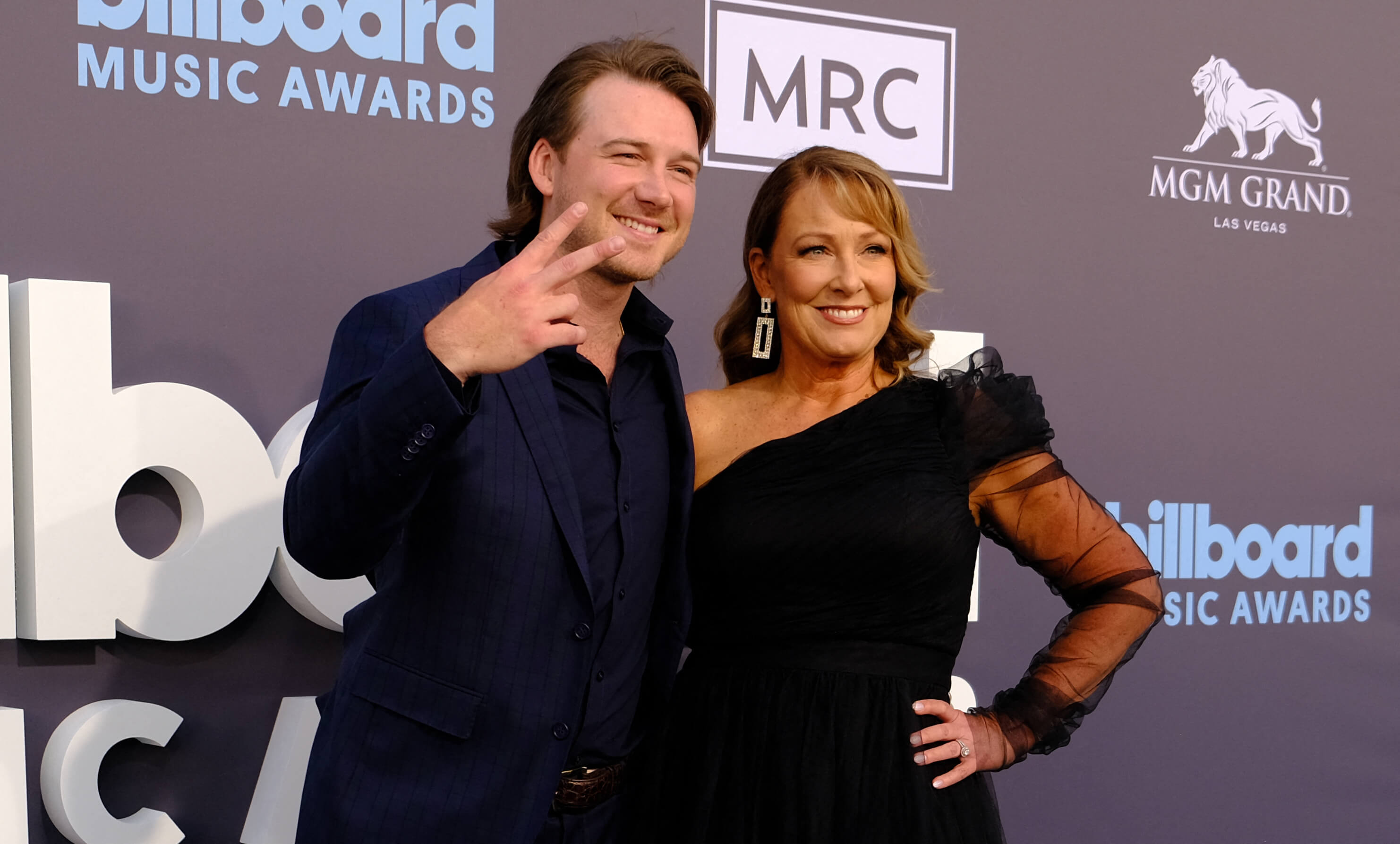 Morgan Wallen dedicated a One Thing at a Time song to his mother — even sharing clips of his childhood in the official YouTube music video. Here's what we know about "Thought You Should Know" and why it's so personal to the country artist. 
Morgan Wallen released 'Thought You Should Know' on 'One Thing at a Time'
Morgan Wallen and his mom Lesli Wallen | MARIA ALEJANDRA CARDONA/AFP via Getty Images
Wallen is taking it One Thing at a Time, releasing his 36-song collection in 2023. This album included already-released originals, including "Thought You Should Know." The track was originally released in May 2022, earning over 130 million Spotify plays since then. 
It was later added to One Thing at a Time, becoming one of the most popular songs in the collection. What makes this track special, though, is Wallen's personal connection to its lyrics. On social media, the artist confirmed this song is about his mother, Lesli Wallen.
"This one's for you mama. I know it didn't always seem like those prayers were getting through. I hope this song is a testament to the fact that they did," Wallen said in an Instagram post, "Still your only damn son, Morgan."  
'Thought You Should Know' by Morgan Wallen lyrics meaning
As a personal song of Wallen's "Thought You Should Know" is almost an open letter (or a phone call) to the narrator's mother, comparing his current lifestyle to his childhood. He looked back on the time fondly, specifically mentioning his time fishing and his mother's time spent praying.
"What's goin' on, mama," Wallen sings. "Something just dawned on me / I ain't been home in some months / Been chasin' songs and women / Makin' some bad decisions / God knows I'm drinkin' too much / Yeah, I know you've been worrying 'bout me / You've been losin' sleep since '93."
The narrator apologized for rambling and calling so late, and asked about her live at home. He added that he's proud of his roots and, as the title suggests he just thought his mother should know that. 
"Can you believe I'm on the radio? Just thought you should know," he adds in the chorus.
Related
Morgan Wallen Was 'Proud' To Expand His Horizon With 'One Thing at a Time'
Who is Morgan Wallen's mom?
Before he was one of the biggest artists in the modern country scene, Wallen was born in Tennesse to his parents, Tommy and Lesli Wallen. The artist's mother, Lesli Wallen, worked as a teacher and kept a close relationship with her son, accompanying him at the 2022 Billboard Music Awards.
In the official "Thought You Should Know" music video, fans caught a glimpse at Wallen's personal life, complete with clips of the Wallen Family on the musician's second birthday. 
The video shows Wallen performing in his studio as his mother watched and sing-along from behind the camera. The production has since earned over 17 million views, as well as supportive comments from listeners. 
"As a mother of grown up children, this brings …read more
Source:: Showbiz Cheat Sheet
(Visited 2 times, 1 visits today)