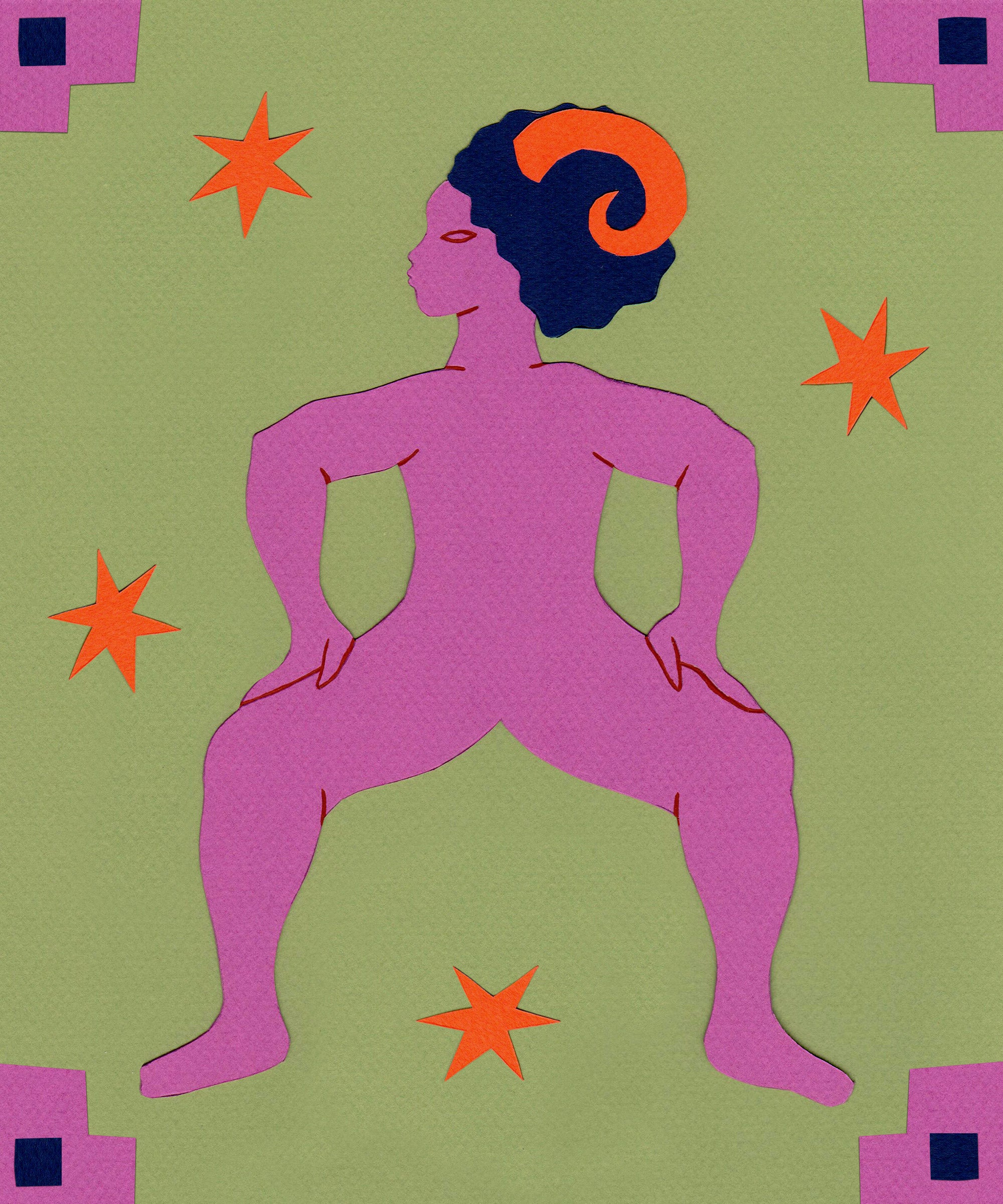 We begin the week with a no-nonsense attitude when, on Sunday, communication-ruling Mercury conjoins with structured Saturn. It's time for us to buckle down and get organized for the week ahead. We could be inspired to tune into our inner detective on Sunday as well, when thought-ruling Mercury conjoins with mystery-loving Pluto. This transit offers an opportunity to get to know ourselves more deeply and to better understand our motivations. Also on Sunday, practical Saturn conjuncts with transformative Pluto, allowing us to see what no longer serves us. If you're faced with a difficult choice, take a moment to meditate on how you can move forward and bite the bullet. Think of your future happiness as you make your move.
Work to temper your intensity on Monday, when the Sun conjoins with Pluto. We may be feeling a bit riled up from our realizations from Sunday, and excited to share this new perspective with others. But it's important to make sure that we're in the right space to listen before we speak. The Sun conjoins with Saturn on Monday, influencing us to think about our responsibilities with more clarity. Use this transit to plan out your week and set attainable goals.
We're ready to mix things up on Wednesday when charming Venus sextiles with enigmatic Uranus. Now's the time to expand your social circle and connect with people who inspire you. This is also a brilliant day to get creative with your closet and experiment with bold style.
Pay attention to the pressures that you put on others on Friday as the Moon enters her 3rd Quarter in Libra at 7:58 a.m. EST. This transit may cause feelings of frustration as we try to create progress. Take this time as a lesson in becoming more self-sufficient, and problem solve your way through it.
Chatty Mercury squares against chaotic Uranus on Saturday, creating frenzied energy. This is a great day to think outside of the box and nurture our creative sides. Hold off on making plans with others during this transit, as both parties are likely to flake.
Aries
March 21 to April 19
Pull out your to-do list, Aries. You're inspired to stick to your schedule on Sunday when wellness-ruling Mercury conjoins with goal-oriented Saturn. Use this transit to get organized for the week ahead.
Get ready to add a new dose of creativity into your work on Monday, when the fun-loving Sun conjoins with career-oriented Saturn. Does your social circle need a little mixing-up? If you're single, you could meet a love interest who's different from your usual type. Be open to new possibilities while Venus, which governs romance, sextiles with enigmatic Uranus.
Go with the flow on Saturday, as routine-ruling Mercury squares against chaotic Uranus — plans may go topsy-turvy, so try not to lose your cool if something goes awry.
Taurus
April 20 to May 20
Make your money work for you, Taurus. You're focused on spending to enrich your mind on Sunday, when Mercury, which oversees money matters, conjoins with intellectual and …read more
Source:: Refinery29
(Visited 2 times, 1 visits today)