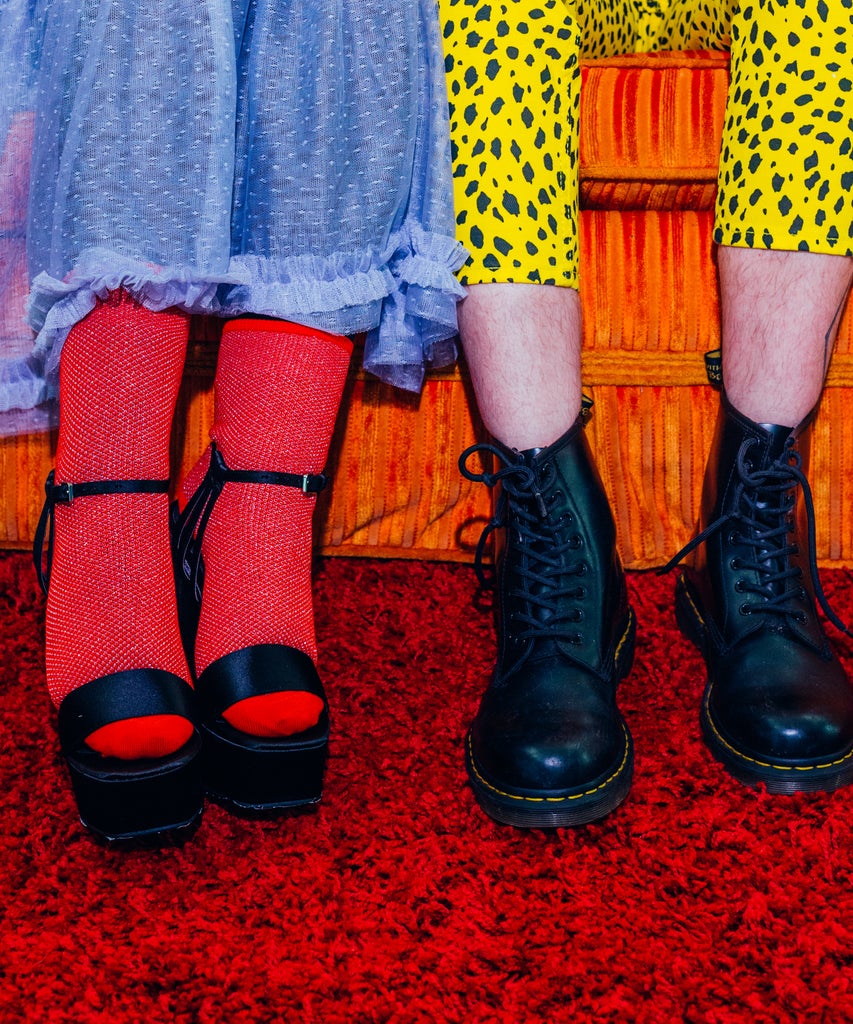 Sophia C. met Arthur on OkCupid in 2017. For their first date in New York City, they met up for pizza before stumbling into a kitschy West Village shop filled with chess boards. He taught her how to play. He let her win. He walked her to the subway station at the end of the date. She immediately liked how respectful he was. How "decent." She didn't find out that they disagreed on politics until two years after they met.
Hillary Clinton's name came up on a road trip, and Arthur seemed to scoff. Sophia asked him why. He told her he was a Republican, and she said she supported Clinton. That was the end of the conversation… until this election season.
Politics has always been important to Sophia, a Democrat, who asked us not to use her last name for privacy reasons. Sophia, who was born and raised in Carolina, Puerto Rico, was particularly disheartened by President Donald Trump's handling of the crisis when Hurricane Maria hit her home in 2017. "I was on the island when Maria passed and developed PTSD from it," the 28-year-old says. "Plus, as a Latina, I can't ever give someone my vote when they've publicly humiliated a disabled journalist, been accused of sexual assault, defended other men accused of sexual assault, and believe in labeling certain groups as 'thugs' or 'rapists.'"
Meanwhile, Arthur (whose name has been changed) is a 28-year-old Republican who hasn't voted in the last two elections. Protecting the Second Amendment is an issue he cares about, he told us over email.
The two have generally avoided talking about politics throughout most of their relationship. But during a year like 2020, it's nearly impossible to skirt the subject. As some couples like Sophia and Arthur navigate the toxic waters of 2020 together, many are realizing that they aren't aligned politically, and that those differences are starker and harder to avoid now more than ever. Others always knew they didn't agree, but the divisions have been highlighted in a new way amid the COVID-19 pandemic, the fight for racial justice, and the recent election cycle. A growing number of people who are looking for a partner believe it's not possible to date someone across political lines, according to last month's Singles in America report from Match.com. Seventy-one percent of Democrats said that if a potential partner voted for Trump in 2016, it would probably or definitely be a dealbreaker, and 47% of Republicans said the same of voting for Hillary Clinton, according to April research from Pew. All this begs the question: Is it possible to date across party lines?
Many experts say it is, but agree that it's always going to be complicated. So much so that it may even lead to post-election breakups this year, says Damona Hoffman, a dating coach and host of The Dates & Mates Podcast. "This election seemed to stand for a specific set of values on either side, …read more
Source:: Refinery29
(Visited 3 times, 1 visits today)