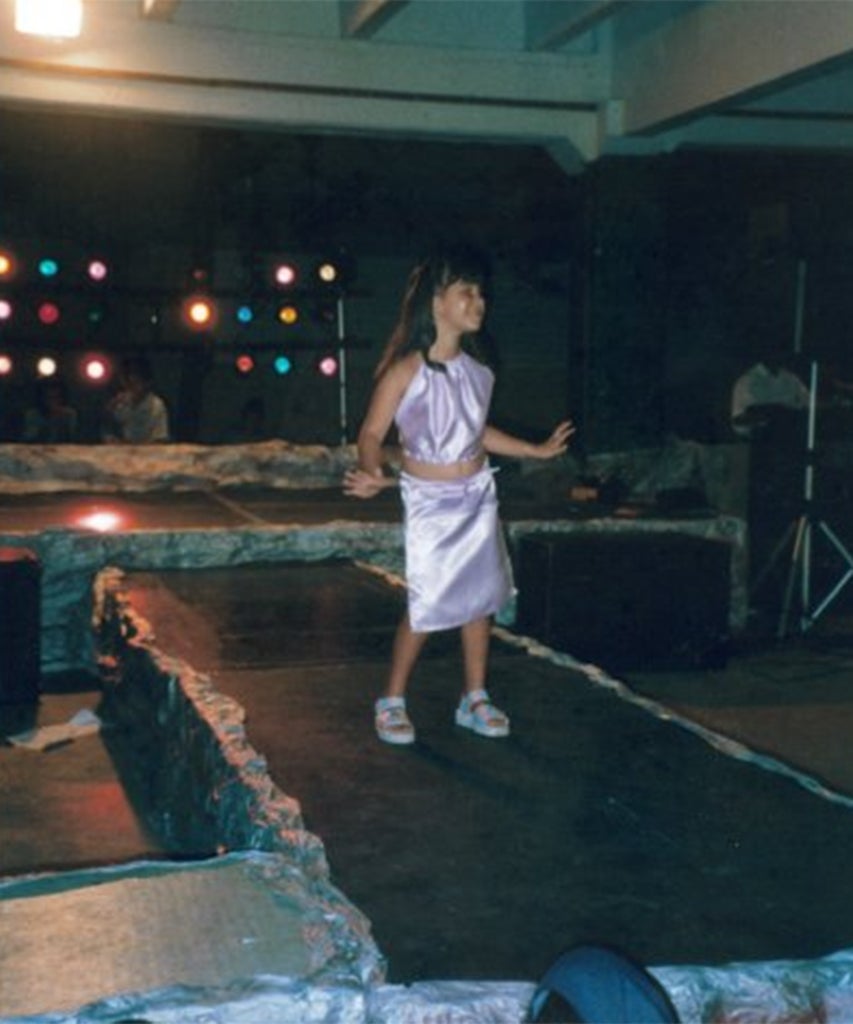 In the wake of the Framing Britney Spears documentary and with the #FreeBritney movement gathering momentum, the world is revisiting the various dehumanizing ways that we've pushed famous, young women to the brink. In Britney Spears' case, it's become apparent that the media harassment contributed to Spears' mental health struggles, which made it easier to entrap Spears in a 13-year-long conservatorship, the harrowing details of which are only starting to come out. 
Part of this reckoning means understanding that Spears' persona of confidence and sexual self-possession — things that are now understood to be positive attributes — made her a target of misogyny and abuse when she rose to fame in the early 2000s as a sheltered teenager from Mississippi. Her fierce stage persona through sexy costumes and sensual dance moves was controversial from the get-go, in which the combination of sex and innocence — pigtail puffs and bare midriffs — was read as some newly manipulative sin, instead of an age-old dichotomy women have been forced into since the beginning of time. But to a generation of young women, Spears' style was simply inspirational.
I was one of them. I first heard of Spears in 1999 when she released her first album …Baby One More Time. I was five years old, and quickly learned the lyrics top to bottom while playing with a Barbie version of Spears. But it wasn't until 2000, when Spears released her sophomore album Oops!… I Did It Again that my obsession was cemented. As a Puerto Rican kid who only spoke Spanish, I didn't fully understand Spears' lyrics, even if I knew them by heart. But I intrinsically understood the allure of her style and stage presence. In Spears' words, she wasn't good; she was great. 
In 1999, when I was five, my school's summer camp put on a talent show, and I was set on performing a Britney Spears lip-synch. My mother and I worked on the outfit — a purple halter crop top with a matching skirt — taking inspiration from Spears' Baby One More Time Tour costumes, which were completely different from the usual styles — think: floral dresses and matching headbands — I wore as a kid. I finished off the look with a pair of Power Puff Girls sandals from the local Payless Shoe Store and two pigtails on my hair. I thought my look was an innocent play on Spears', but not everyone saw it that way. 
I was one of a number of girls wearing an outfit deemed inappropriate by my Baptist school's standards that night. It seemed all of us, consciously or not, wanted to channel Spears in crop tops and mini skirts. And just like her, we were mocked and celebrated in equal parts for imitating the pop star brand of girl power. Backstage at the talent show, my confidence dropped to the floor when a couple of girls pointed out that our outfits were inappropriate for the school. The camp's leaders — many of them …read more
Source:: Refinery29
(Visited 4 times, 1 visits today)