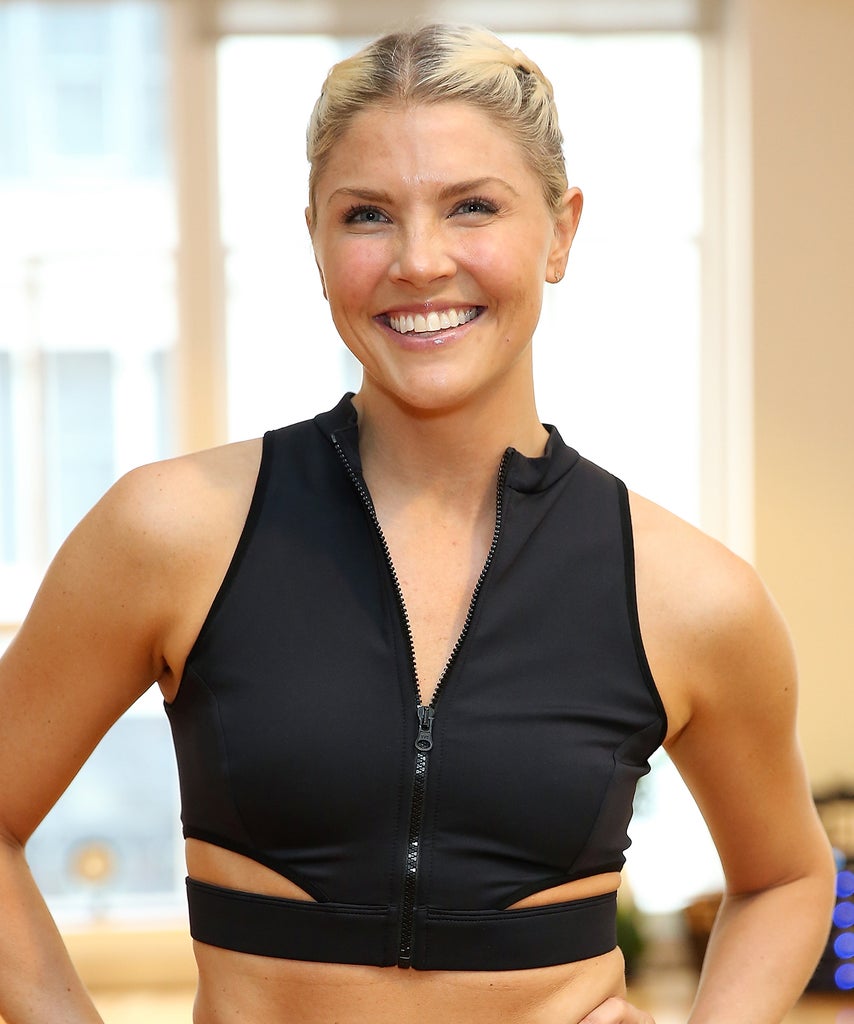 Since the COVID-19 pandemic hit the U.S. earlier this year, many have called out President Donald Trump for his handling of the outbreak. But few have done so with as much heart as fitness trainer Amanda Kloots, whose husband, Broadway actor Nick Cordero, died in July after a months-long battle with the novel coronavirus.
When Kloots, known for creating cult-favorite jump rope workouts, saw a tweet from Trump earlier this week urging people to not "be afraid" of COVID-19, she was in shock. She decided she had to respond, and filmed a video in which she criticized the president, who'd also said that Americans shouldn't let the pandemic "dominate" their lives. In the clip, which was posted to her Instagram stories, Kloots made it clear that Trump's tweet was both disheartening and disrespectful to the 212,000 families in the US who've lost loved ones due to the novel coronavirus.
Kloots's message was powerful, but on Wednesday night, in another Instagram story, she opened up a bit about the backlash she'd received. People messaged her asking her why she'd gotten "so political," Kloots shared. In the story, she explained she felt it was her duty to stand up to the president, for the sake of her son.
Amanda Kloots' husband died of Covid at age 41.
pic.twitter.com/GQjB08I4TG
— Joe Scarborough (@JoeNBC) October 6, 2020
"[Getting political] is the last thing that I wanted to do," she noted. "But when I see the leader of our country say what he said, it's hard not to. [What he said] affected me. And if I don't speak up, I'm a coward… That's the last thing I want my little son to think of his mom."
She continued, saying: "I will never see my husband again because of this virus. And for the leader of our country, who had this virus, to get out of the hospital and say what he said to the American people — to me — is wrong. And it has nothing to do with being a Republican or Democrat. Nothing. It has to do with being a decent human being. It has to do with saying the right thing. It has to do with supporting the people that you lead."
Trump, 74, tested positive for COVID-19 late last week. Not long after, the president went to Walter Reed National Military Medical Center for "precautionary" reasons. By Monday, he announced he'd be leaving the hospital to go back to the White House after being treated with steroids and supplemental oxygen. Amid conflicting reports about his health, he tweeted: "Don't be afraid of COVID. Don't let it dominate your life. We have developed, under the Trump Administration, some really great drugs & knowledge. I feel better than I did 20 years ago!"
"'Let it dominate your life?" Kloots responded in an Instagram story at the time, tears …read more
Source:: Refinery29
(Visited 4 times, 1 visits today)