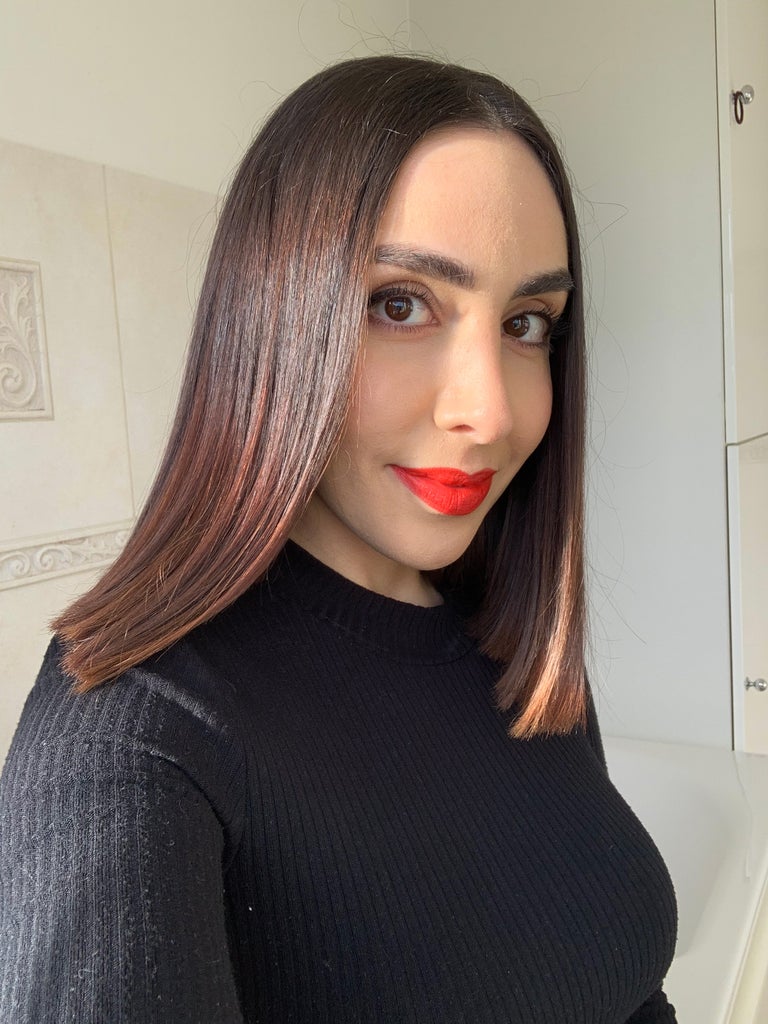 Given the past year of salon closures and social-distancing measures, it makes perfect sense that our favorite beauty brands have launched a handful of shiny new products that promise to transform hair at home. From The Inkey List PCA Bond Repair to Olaplex No.0, many of these buys claim to repair strands, minimize split ends, and make hair that's in desperate need of a chop appear brand-new. But nothing has caused a stir quite like L'Oréal Paris Elvive Dream Lengths 8 Second Wonder Water.
If, like us, you're glued to TikTok and Instagram Reels, you've probably spotted the product already in hair tutorials and tried-and-tested videos. In fact, Wonder Water has five-star reviews all around. According to the label, the treatment makes hair exponentially smoother and shinier without weighing strands down or making hair appear oily. It's also formulated without heavy silicones, which are often found in conditioning products like these. Instead, the star ingredient is propylene glycol, a clear synthetic liquid that absorbs moisture to make hair soft, hydrated, and manageable.
Like pretty much everyone, I'm overdue for a professional haircut. I recently tried "dusting" at home (removing the bare minimum with haircutting scissors), but nothing compares to a salon job. Combine dry ends with cold weather and cranked-up central heating and my thick, naturally wavy hair is in need of some TLC. Wonder Water is marketed towards long hair, but there's no reason why it can't be used on short or medium-length hair. Mine is just past my shoulders and screaming out for moisture so I had to give it a go, and I'm very glad I did. I try a handful of different hair products every month — and I'm quite difficult to please — but I've since shelved all of my trusty conditioners, hair masks, and repair serums. I'd even say it's on par with most of the sell-out bond-repair treatments out there.
The texture is similar to a dry oil, but it doesn't feel overly greasy when applied to hair. After shampooing, I used my fingertips to distribute two or three doses of Wonder Water from my mid-lengths to ends, and applied any remaining product to my roots, which often become frizzy. For the very best results, I'd recommend leaving it in your hair for a little while longer than eight seconds. Treat it as you would a hair conditioner or hair mask and let it really soak in.
The phrase "makes hair feel like silk" is overused in the beauty industry, but it hits the nail on the head here. As I rinsed out Wonder Water, I could instantly tell that my hair felt a lot softer — so much so that I skipped my conditioner. I gave my lengths a quick rough-dry with a hairdryer, and I was surprised by how healthy my hair appeared. As you can see in the after photo, …read more
Source:: Refinery29
(Visited 6 times, 1 visits today)