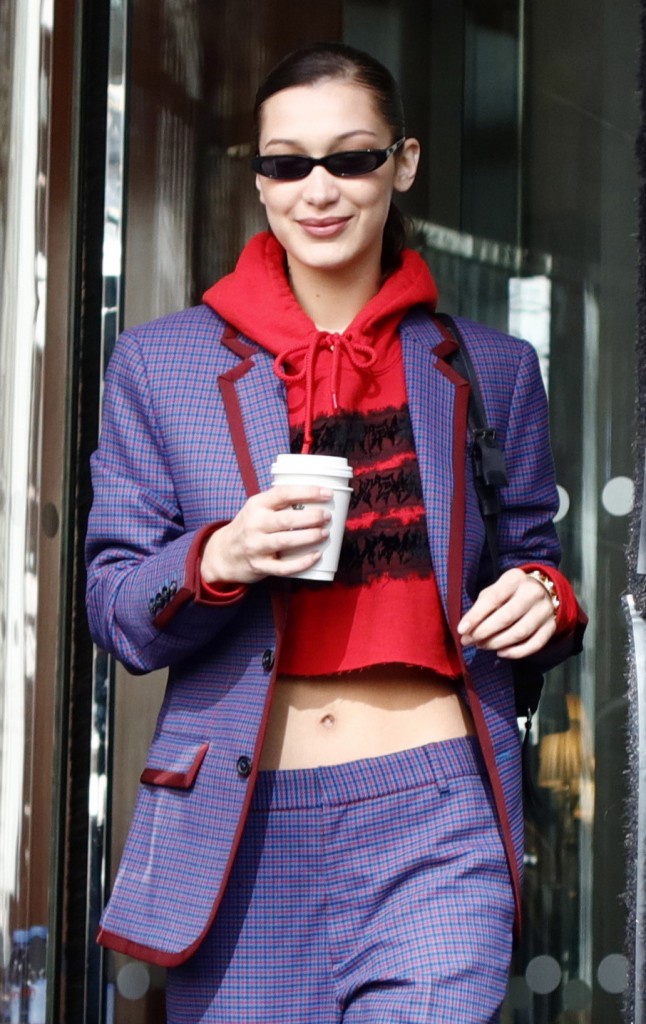 Embed from Getty Images
We've all had that ex we just couldn't quit, right? It seems that Bella Hadid and The Weeknd (a/k/a Abel Tesfaye) may be back together. According to E! News, Bella, 21, and her ex Abel, 28, were spotted "kissing all night" at a Coachella party on Friday.
A source told E! that "They spent the whole night together and left together. Bella looked really happy." The insider added "They were definitely super affectionate, cuddling each other while hanging out with their friends." Another attendee told PEOPLE that the pair "were sitting on each other's laps and all over each other all night long." According to this source, "They definitely looked like they were fully back together."
Abel and Bella broke up in November of 2016 after a year and a half together, giving the old "our schedules were too hard to coordinate" excuse. Abel quickly took up with Selena Gomez and Bella was reportedly romanced by John Mayer and Drake. Last November, in the wake of Abel's split with Selena (who threw him over for her ex, Justin Bieber. Ouch.), the two were rumored to be "hanging out" again. E! News' insider asserts that "Bella never really lost feeling for Abel and had hope they would eventually get back together."
This source added that the two have been "secretly seeing each other recently" but that they "are not official." Despite the fact that Abel still wants to sow his wild oats and Bella is looking for something more permanent, the relationship spy notes that "They are just getting back to a good place. She loves hanging out with Abel and they always have fun together and is very hopeful of their future relationship."
I've done my time at a music festival or two and there's something about being overheated, under-dressed (the only time you'd catch me in cut-off jean shorts and a tank top) and under the spell of great live music that can awaken the inner romantic in many people. I'm sure the heady, intoxicating rush of the event got the best of these two. Bella is SO young. She should follow Abel's lead and play the field for a while. If it's meant to be, it will happen eventually. Just go out and have fun, girl.
Embed from Getty Images
Photos: WENN.com, Getty Images
Source:: Cele|bitchy
(Visited 2 times, 1 visits today)