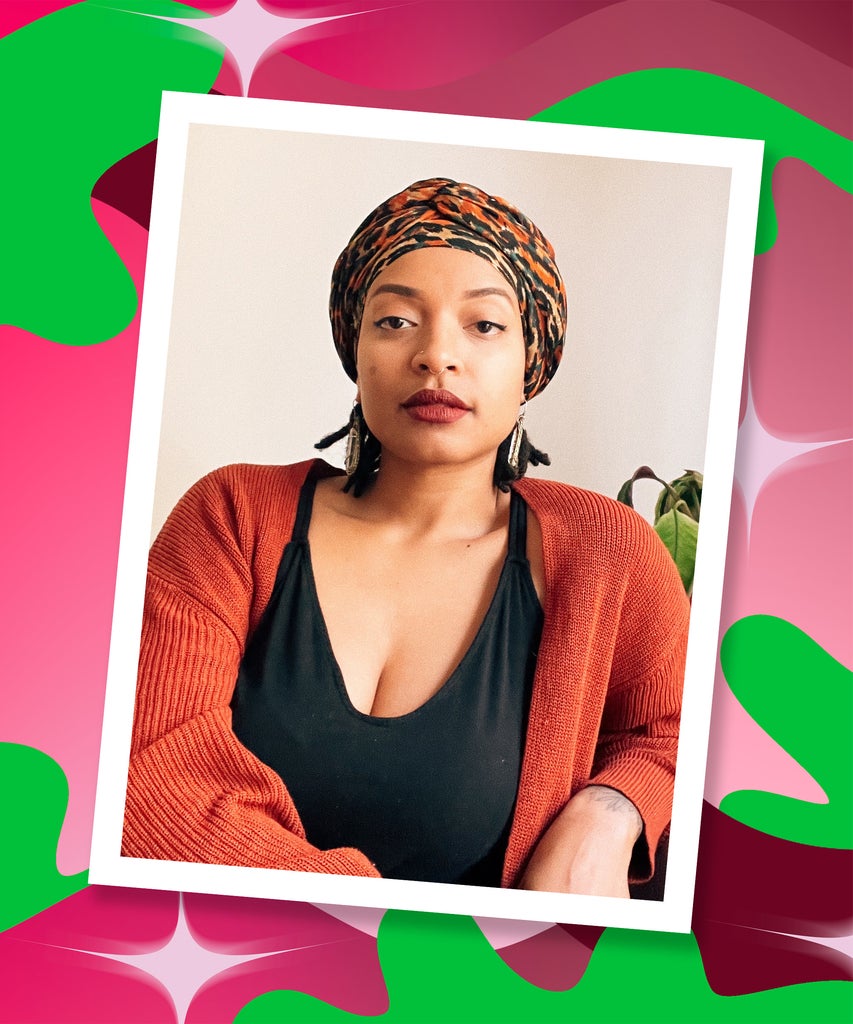 I am, by nature, a bit of a beauty queen. I don't exactly spend my days in a full face of makeup or prance around my kitchen in heels. But anyone who knows me would not be at all shocked by my fully stocked skin-care fridge, my 100-plus nail polish collection, and my plethora of perfumes. This is not to say that I'll ever reject a hoodie-and-sweatpants combo and a fresh face, but my love for adornments, pampering, and all things pretty is deeply rooted in my fondest memories of watching my paternal grandmother and aunt dress up for the holidays. 
As a young girl, pies, sides, and wine glasses would whizz by my head as tipsy adults played cards, belly laughed, and crinkled my grandparents' plastic-wrapped sofas. But I only kept my eyes trained on those two women. Leading up to the family affair, my aunt would spend hours at the salon to achieve the perfect hairstyle (a blowout and press). My grandmother, on the other hand, would rifle through her extensive makeup collection (after she cooked, of course) to put on her face with which she'll dazzle the gaggle of guests who'd roll through the entire day. I'll always associate the season with the unforgettable scent of White Diamonds by Elizabeth Taylor mixed with collard greens in the air. In those moments, beauty was their pride. Every detail, from rouge lips to red tips, enhanced their femininity, magnetism, and confidence. And from then on, I was hooked.
Since the elders got older and the youngins got grown, huge holiday shindigs are no longer the norm for either side of my family. But I maintain that feeling of pride every time I get fly for the holidays — if only to strut to my living room and watch football. In some ways, those holiday beauty habits are a tradition for me to carry on the love they had in themselves and our family. Beauty connects us all during the holidays. That's why, in partnership with Ulta Beauty, R29 Unbothered editors have shared how beauty played a role in their last meaningful holiday memory and how they plan to keep that spirit alive this season. Read their stories below. 
Stephanie Long
R29 Unbothered Senior Editor
"November 2019 was my last Friendsgiving before the pandemic. My friends own a shop in Bed-Stuy that has also become a community hub, so they hosted an intimate Friendsgiving potluck. We set up tables and everyone brought a dish. It was such a warm evening spent among chosen family and loved ones. And it also sparked the beginning of new friendships for people meeting one another for the first time. It's such a valued space in our community, and my friends have been the glue that held us together, especially in the last two years. My makeup that evening was bold, festive, and fun: I paired a multicolored headwrap with a matte red lip (I don't wear a lot of makeup, but a bold red lip has always …read more
Source:: Refinery29
(Visited 14 times, 1 visits today)