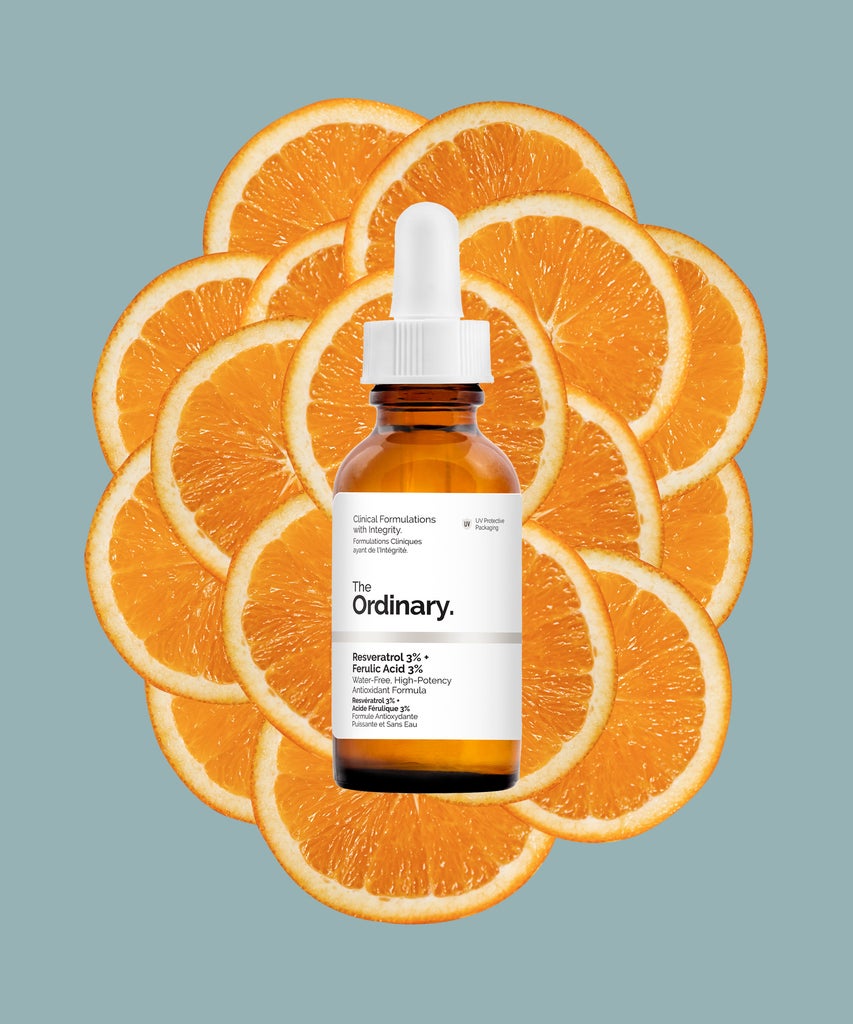 The environment has a lot to answer for when it comes to our skin. Thanks to elements such as pollution and UV rays, you might notice dullness, hyperpigmentation, fine lines, and other changes in appearance over time. Antioxidants can help combat all of that. You've heard of vitamins C and E, both of which work to shield skin from external factors, but there's another underrated free radical-fight worth knowing: ferulic acid.
Ferulic acid isn't new, and with brands like SkinCeuticals and The Ordinary incorporating it into some of their most famous formulas, it's probably already on your radar. And yet it's still something of an unsung hero — not least because it has the power to make your go-to skin-care products work even harder. So how exactly should you use ferulic acid in your routine, and is it right for you? Here's everything you need to know about the little ingredient doing big things in skin care.
What is ferulic acid in skin care?
"Ferulic acid is a plant-based antioxidant found in the cells of rice, oats, apples, and oranges," says Dr. Parisha Acharya, skin expert and aesthetic doctor at Waterhouse Young Clinic. "It protects against oxidative stress, a disturbance that occurs in the skin, by neutralizing free radicals," which is essentially pollution and UV rays that fill the environment. Ferulic acid is usually found in skin-care serums, which are a little more potent than moisturizers and tend to penetrate the skin better.
What does ferulic acid do for skin?
The main benefit of ferulic acid is its antioxidant properties, says Dr. Acharya. "It helps protect from environmental stressors that cause skin aging," she explains. "It works to reduce the signs of aging, such as fine lines and pigmentation, but it also improves firmness and illuminates the skin, helping to even out skin tone."
How should you use ferulic acid in skin care?
Like vitamin C and sunscreen, Dr. Acharya recommends using ferulic acid daily in the morning, as daytime is when you're more likely to come into contact with environmental aggressors. When exactly should it factor in? "Cleanse and tone as usual, then use your product containing ferulic acid and finish off with your SPF," says Dr. Acharya.
Skin expert and facialist Lisa Harris seconds that. "Ferulic acid works very well under SPF as it increases protection against UVA and UVB rays," she says. "I always advise my clients to apply an antioxidant serum, especially in hot sunny climates, as this will protect the skin of damage."
Dr. Acharya suggests investing in a ferulic acid serum in particular, as opposed to other preparations, but mentions it should be stored in a dark cupboard away from heat and moisture to prolong the potency. "To fully benefit from ferulic acid, I would recommend using a product that contains ferulic …read more
Source:: Refinery29
(Visited 4 times, 1 visits today)