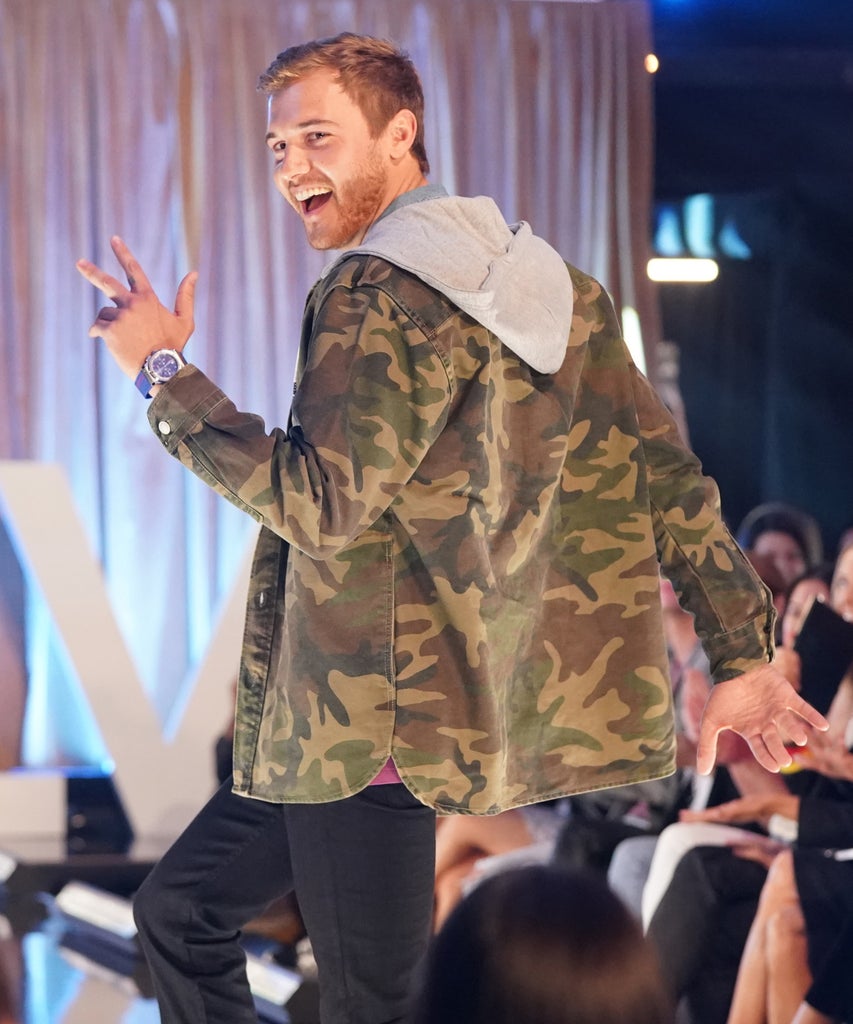 THE BACHELOR – "2402" – Hold your breath! Peter and Hannah B. pick up where they left off, with a conversation full of unresolved feelings for one another. Will Peter invite Hannah to join the other women? Or will he continue on his new quest to find love? How will he face the nine women who were on the group date, anxiously awaiting his decision? Find out on "The Bachelor," MONDAY, JAN. 13 (8:00-10:00 p.m. EST), on ABC.(ABC/Eric McCandless)
PETER WEBER
Hannah Brown is back and still has feelings for Bachelor Peter Weber. He has asked her about joining the other women in the mansion. Her Dancing with the Stars contract is being willfully ignored. The contestants are off somewhere writing stories about their sex lives unaware of the emotional wreckage going on backstage. This is where The Bachelor left off last week.
And it's where it starts this week. Hannah and Peter are still, clearly, into each other, and are trying to figure out what the hell to do right in the middle of one of his group dates. Peter starts things off with this particularly brutal line: "You're the one that said 'no' to me. I've never said 'no' to you." But, Hannah says, "I don't know if I made the right decision with you." Things get canoodle-y. She's sitting on his lap. He's rubbing her back and stroking her hair. It's all very romantic. But then! "I can't do this," Peter says. His jeans might be covered in the sparkles from her dress and she might be "doing that lip thing," but he cannot go on. It's too big of a risk for him to choose Hannah at this point because she might be acting based on "what ifs." Also, he's already contractually obligated to be the Bachelor, and she's already contractually obligated to keep participating in Dancing with the Stars. (That last part isn't mentioned, but it's possible that on ABC's show about true love, people are missing out on just that thanks to another ABC property.)
Hannah leaves. Peter says in his interview that he wanted to kiss her and adds, "It wasn't that long ago that we broke up, so I guess it is okay to feel this way." Well, yes. But the fact that she wants to be with him, too, complicates that. It'd be one thing if he had residual feelings. It's another that they both have residual feelings that could be revived were it not for their TV commitments, one of which involves trying to get engaged to someone else.
Anyway, Peter — his beard full of Hannah's glitter — tells the women that he has to cancel this portion of the group date because he's so thrown off. Natasha has by far the best reaction, saying, "Every day I've seen you, I've seen [Hannah], which also sucks for us." To be clear, she's only hung out with him twice, but she was right to voice how she felt. During the night …read more
Source:: Refinery29
(Visited 5 times, 1 visits today)