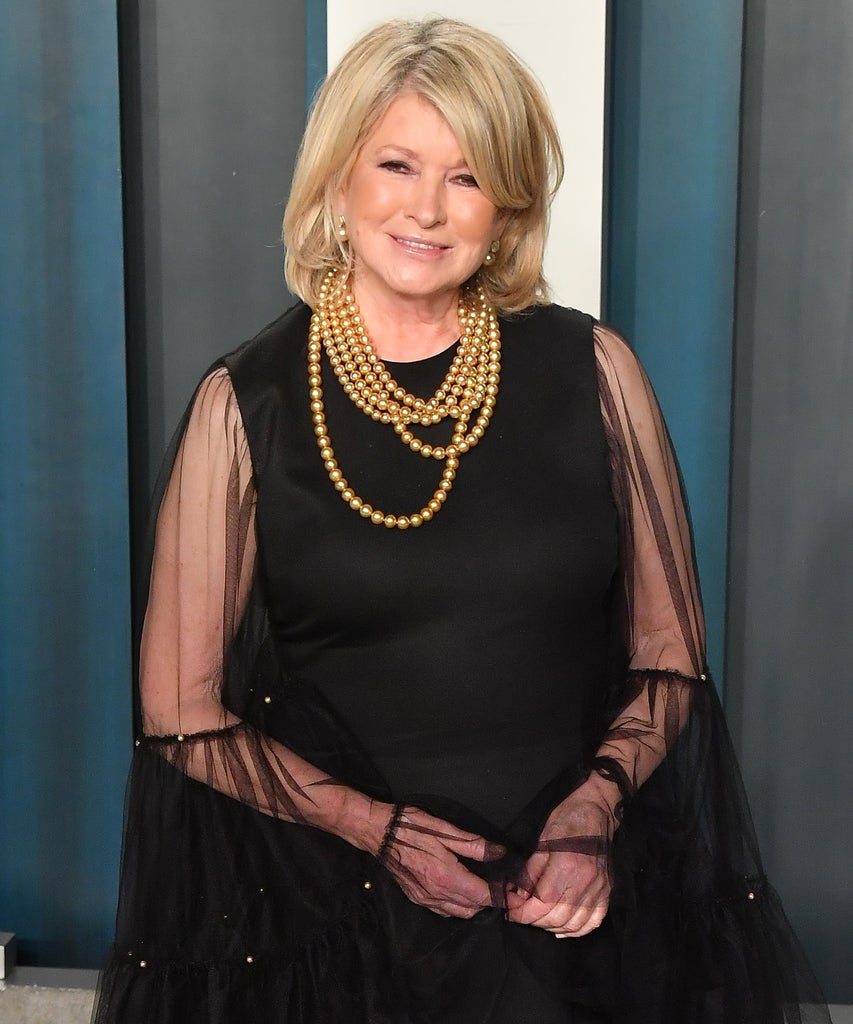 In a recent Harper's Bazaar profile, we were reminded of a celebrity feud we had all but forgotten about. It is the almost decade-long standoff between two lifestyle experts: Martha Stewart and Gwyneth Paltrow. The profile in question makes reference to a 2014 interview Stewart did with Porter Magazine in which she said of the GOOP founder, "She just needs to be quiet…If she were confident in her acting, she wouldn't be trying to be Martha Stewart." And this hot drama was not the first time Stewart threw jabs at Paltrow. Since around 2013, Stewart has been throwing this type of shade at Paltrow's lifestyle venture, making her perhaps the first person to side-eye GOOP and its out-of-touch, overpriced product recommendations. However, side-eye makes it sound like a passing glance. Stewart has actually spent years making shade-filled comments about GOOP. Let's investigate:
It all started in the fall of 2013 when Bloomberg TV asked Stewart what she thought about Paltrow's lifestyle venture. Stewart, rather passive-aggressively responded: "I haven't eaten at Gwyneth's house, and I've never seen how she lives. But if she is authentic, all the better. I mean, I certainly hope she is…She wants to be a lifestyle arbiter. Fine. Good. I think I started this whole category of lifestyle."
In 2014, while at Fortune Magazine's Most Powerful Women Summit, Paltrow acknowledged that she was aware that Stewart had accused of "trying to be Martha Stewart," in the Porter Magazine interview. "No one has ever said anything bad about me before, so I'm shocked and devastated," she reportedly joked. "I'll try to recover. If I'm really honest, I'm so psyched that she sees us as competition. I really am." That same week, Paltrow announced the new CEO of GOOP, Lisa Gersh. Prior to working for Paltrow, Gersh was president and CEO of Martha Stewart Living, Stewart's lifestyle brand. "She's the perfect person to build on the momentum we have already created at GOOP," Paltrow said in a statement to Us Weekly at the time.
But wait! It doesn't end there: In the November 2014 issue of Martha Stewart Living, Stewart made a not-so-subtle reference to Paltrow's infamous "conscious uncoupling" comment made in reference to her separation from ex-husband Chris Martin earlier that year. The publication featured an article headlined "Conscious Coupling" in which Stewart writes about flavor pairings that work well in pies. We'd say it could have been a coincidence, but come on.
Stewart once again dissed GOOP in 2017 during an appearance on Andy Cohen's Watch What Happens Live. "Who's Goop?" she joked, responding to a fan calling in to ask what she thought about the brand. 
In 2019 (are you tired yet?), Stewart was a guest on The Corp podcast, hosted by Alex Rodriguez, during which she discussed her success and career. When asked by Rodriguez how she would describe what Paltrow is doing today in comparison to what she created years ago, Stewart responded: "I don't follow GOOP. Sometimes I look at …read more
Source:: Refinery29
(Visited 7 times, 1 visits today)