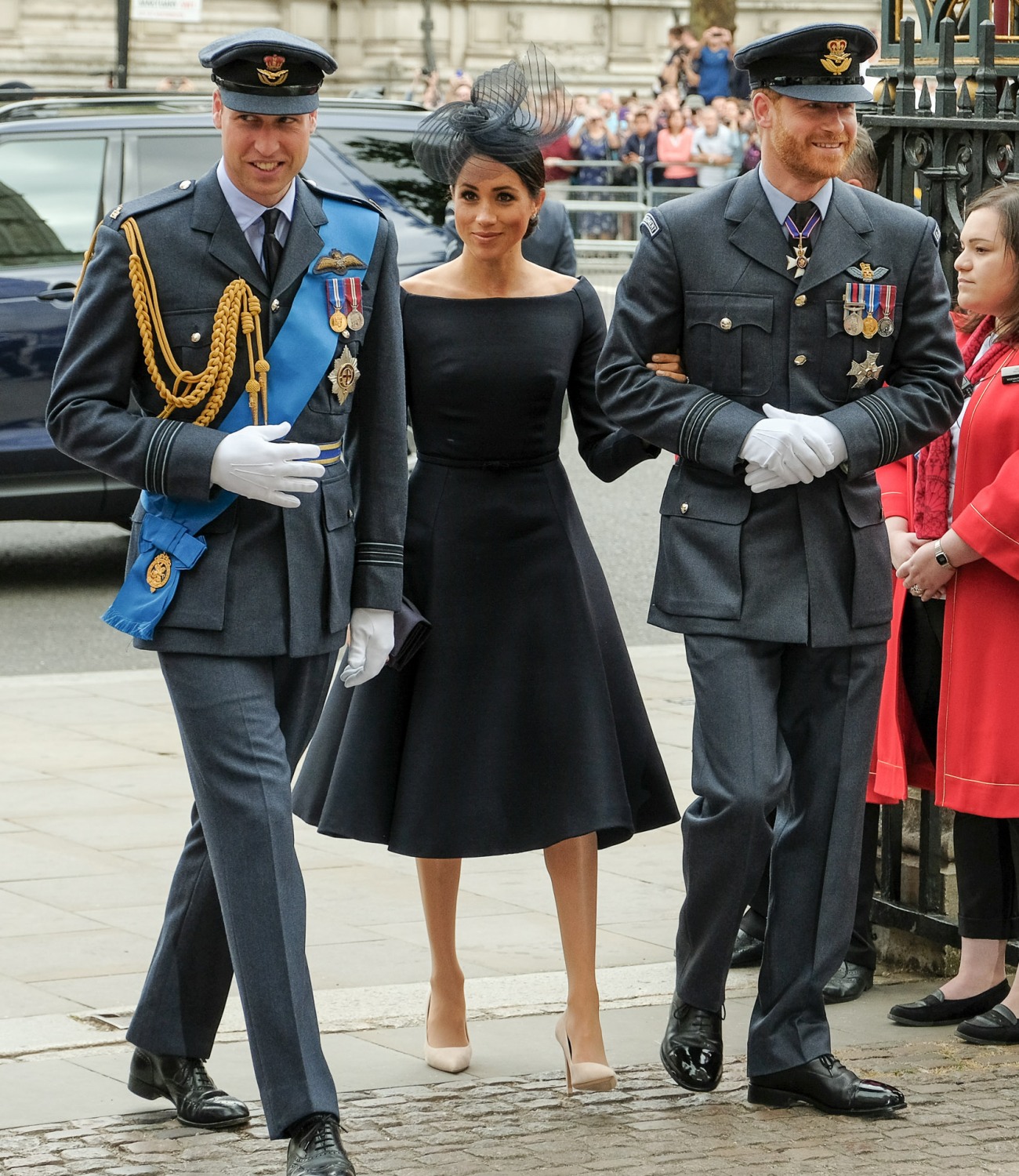 As of this writing, no deal has been reached for the Duke and Duchess of Sussex. The Queen reportedly wants to make everything happen quickly, so I would think that we'll have some kind of significant announcement Monday, Tuesday or Wednesday at the latest. I do not believe that they're have come to a massive, comprehensive plan by then, but it will be important for everyone involved to have *something* big to announce as soon as possible. So let's do some housekeeping of all of the stories going around. Note: I'm ignoring some of the dumbf–k stories because life's too short to talk about how Meghan and Harry could do a "reality show."
Tom Bradby said on Thursday that the Sussexes felt like everything had been snowballing since the wedding, and "it's gone a bit too far. And certainly the rest of the family find Harry and Meghan very difficult and, from Harry and Meghan's point of view, they're just being driven out as they see it. And it's sad." So, "difficult" or "driven out"? I think the answer here can be a little bit of both, to be fair – there have been certain moments where I just shake my head and I'm like "well, Harry and Meg aren't making it easy on themselves." But those moments are nothing compared to the actual racist sh-t and unending vitriol from ALL sides, so yes, of course they feel like they've been "driven out." One "palace aide" ran to the Times to clapback on the "driven out" feeling though, saying: "I don't think you could point to any evidence of them being forced out, or made to feel unwelcome. The future of the monarchy always had the Sussexes very much at the heart of it, and perhaps still will depending on what structures they arrive at." Really, palace aide? NO evidence? None at all?
Meanwhile, it's not established that Harry did stay behind in England while Meghan flew back to Vancouver Island. I kind of love that message from Meg: she came back to England for a few days to check in on her favorite charities and do the "thank you" at Canada House and then she and Harry dropped the bomb and she was OUT. Later, colonizers. Harry is reportedly going to do face-to-face meetings with the Queen, Prince Charles, maybe even William, but as of Saturday he had not seen them yet. Which I respect too, the fact that Harry is willing to go face-to-face with these people who sold him out and sold out his wife and child. The Daily Mail said on Saturday that the Queen wants this settled in the next 72 hours, which would mean…what? By Monday or Tuesday? 72 hours business-days or what?
And finally, one of the most even-handed pieces I've read about the state of things at the moment – this Elle Magazine …read more
Source:: Cele|bitchy
(Visited 5 times, 1 visits today)