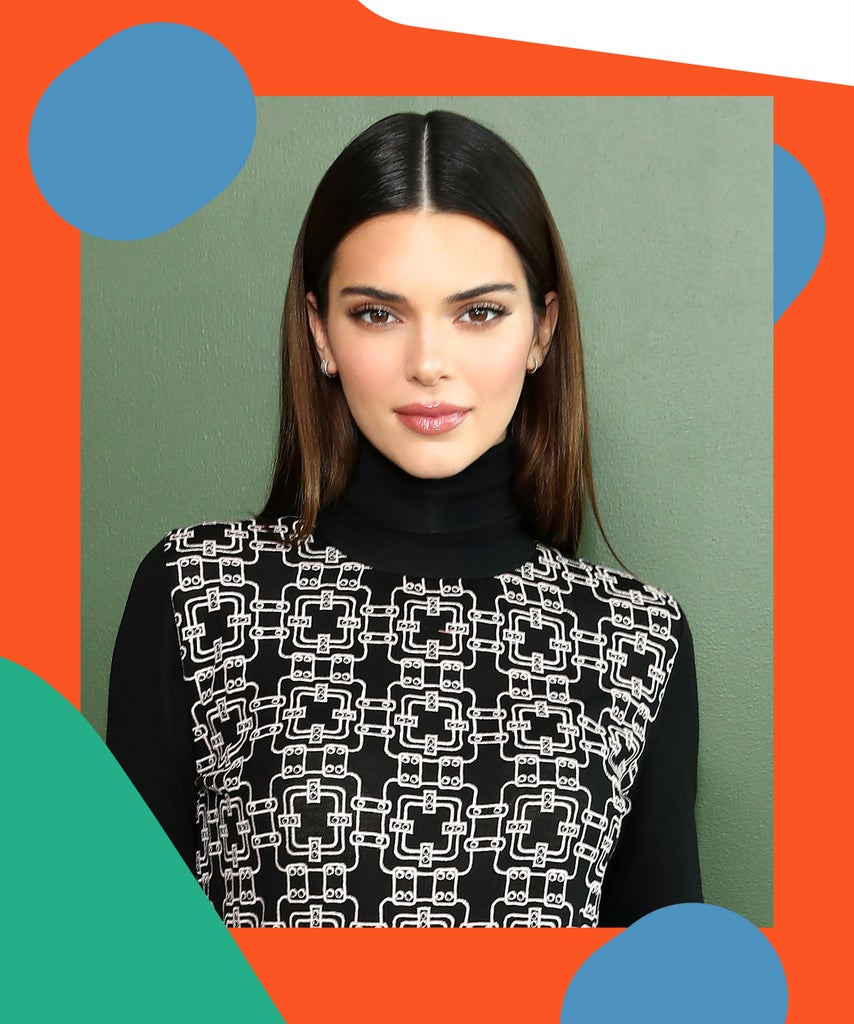 Fresh off the Dolly Parton and Broomstick challenges comes the latest viral sensation to sweep social media: the Fox Eye Challenge. Believe it or not, TikTok users are shaving off the outside half of their eyebrows to create the illusion of "fox-like" eyes shared by models Kendall Jenner and Bella Hadid.
Scroll through a few of the videos, and you'll start to see a pattern. First, there's the obvious shock factor when the user takes a razor to his or her brows and clears off everything from the arch to the tail. Then, after a few funny poses with their half-brows, they begin penciling in a new straighter brow shape from their arches up toward their temples.
Sounds crazy, right? But on TikTok, #FoxEye videos have racked up nearly four million views — and have pretty mixed reactions. While some people are pleasantly surprised with their brow transformations, others aren't so happy with the results.
@santiago.akemi
I tried that straight eyebrow trend. I think I like it 😳🤭 #foxeye #eyebrow #makeup #fyp #xyzbca
♬ bleach by brockhampton – yodelinghaley
@spookynewgirl
Tried the #foxeye thingy! #makeup #foxeyetrend #dojacat
♬ bish im a cow – smoltammy
Some have found a less-drastic way to participate in the trend by using glue or concealer — rather than a razor — to cover their arches. If you want to try that, Benefit Cosmetics Global Brow Expert, Jared Bailey, suggests patting high-coverage concealer over the outside hairs before setting them with matte highlighter or powder. Then simply shade in your straighter shape using a powder or pencil. "Using a matte highlighter rather than shimmer will make the brow appear even more realistic and keep the overall look clean" he says.
@tall_lucy
#foxeye #foxeyechallenge #followme #fyp #foryoupage #foryou #kendalljennerchallenge
♬ original sound – tall_lucy
However, if you've decided you really want to go for the change — and the daily commitment of drawing your brows on — celebrity brow stylist Joey Healy cautions against using a 5-blade or straight razor, as seen in some videos. "Straight blades can be far too dangerous," he warns, suggesting a serrated facial razor instead. "With serrated, there's less of a chance of cutting the skin." He also warns against lubricating agents like shaving cream, which disguises the brow and puts …read more
Source:: Refinery29
(Visited 243 times, 3 visits today)