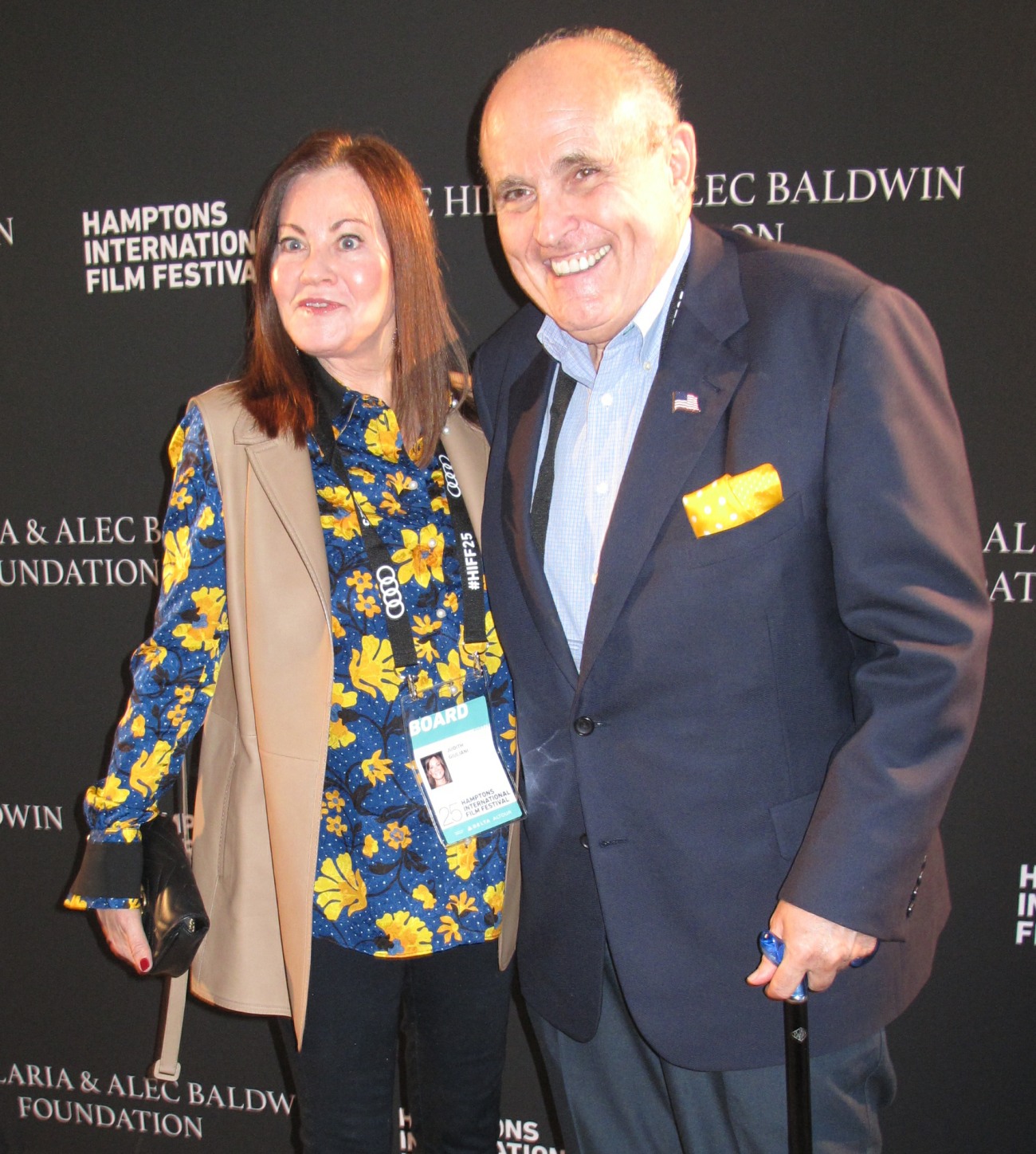 One of the dumbest stories I've covered in the past month was Rudy Giuliani getting all high and mighty about Stormy Daniels. Rudy claimed that Stormy has no credibility because she's an adult film actress. The not-so-subtle subtext was about respectability politics and slut-shaming, and it was coming from a man who A) was once married to his cousin, B) cheated on his second wife openly, C) blatantly left his second wife for his mistress and D) is currently going through a divorce with his third wife. If anyone lacks credibility on a personal or (BARF) sexual/political level, it's Rudy Giuliani. As for his divorce situation with his third wife, Judith Nathan… well, it's getting bad. Apparently, Judith dumped him because he was banging a married woman. Because of course.
Rudy Giuliani had an affair with a married New Hampshire hospital administrator before the mayor-turned-presidential lawyer and his wife separated, multiple sources told The Post. Giuliani, 74, and Maria Rosa Ryan, 53, who is married to an ex-Marine, were spotted together at a resort hotel in late March — a week before his wife of 15 years, Judith Nathan, filed for divorce, sources said. The former US attorney, who has recently been the face of President Trump's legal team, first made a public appearance with his married lover on March 29 while touring the hospital she runs — an event that was captured by local news cameras.
A week later, on April 4, Nathan, 63, pulled the plug on her marriage to Giuliani, court records show. Giuliani — who, as head of global consulting and security firms, has done business for nations, including Qatar and Colombia as well as OxyContin maker Purdue Pharma — told reporters he was touring the tiny, rural hospital that Ryan operates to learn about its cybersecurity program. Local ABC-TV affiliate WMUR aired video of him walking with Ryan through her 25-bed Cottage Hospital.
"Giuliani said he hopes to take what he can learn in Woodsville and incorporate it into his cybersecurity firm," the ABC station reported.
But after the hospital tour, Giuliani and Ryan, who lives with her husband, Robert, in Manchester, headed an hour north to the Mountain View Grand Resort and Spa in Whitefield. The thrice-married Giuliani booked the posh resort's spacious Summit Suite — with views of the Presidential Mountain Range — for the pair. Giuliani and Ryan ate with three men in the resort's private dining area The Hunt Room on March 29, according to sources. He ordered the $32 beef rib. After dinner, "the woman went back to his room with him," a waitress told The Post.
"We were all surprised because he is really getting on in years, and she was quite a bit younger than him. We were all like, 'Hmmm,' " the server added.
[From Page Six]
Page Six goes on and on and it's quite clear that they've done their homework and they have plenty …read more
Source:: Cele|bitchy
(Visited 6 times, 1 visits today)