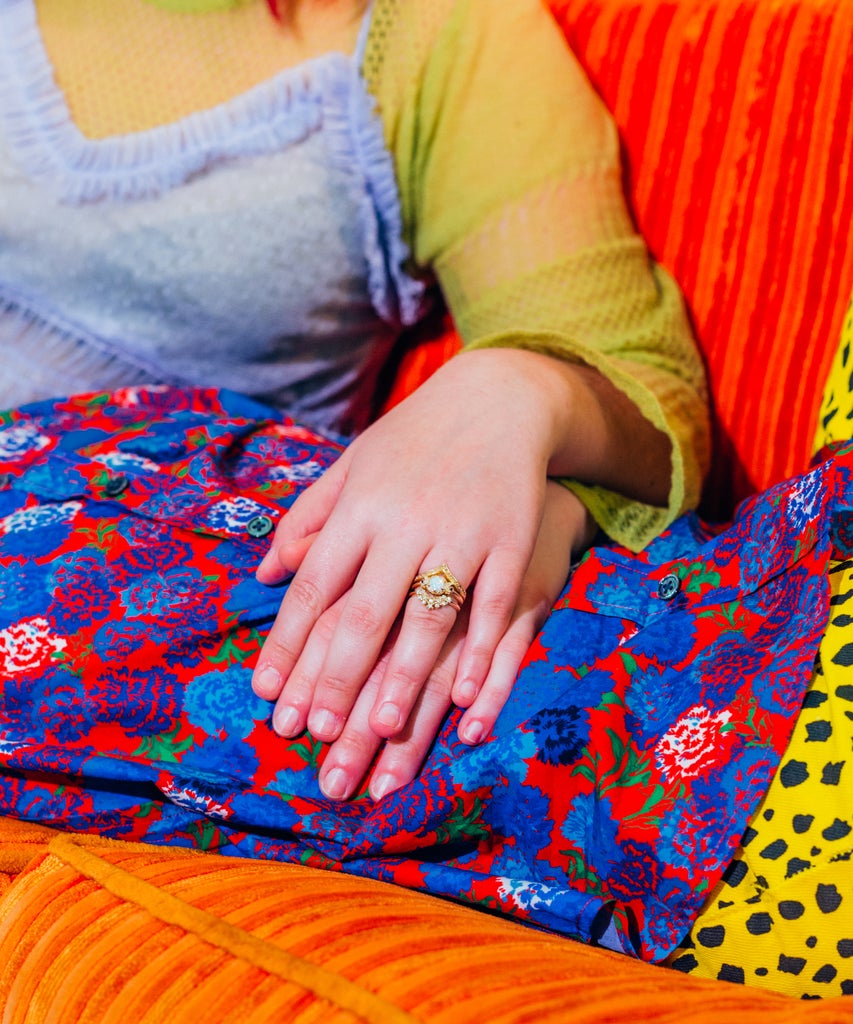 Because of a congenital heart defect, I have an annual checkup with a cardiologist. This yearly visit to the hospital — involving numerous tests, conversations about future surgeries, and a waiting room filled with babies who have only just embarked on the same lifelong journey of doctors' appointments and arrhythmias that I've been on for almost 30 years — is always an existential trip. But perhaps one of the most daunting parts of the day is when the triage nurse asks for my emergency contact info. I give the name, phone number, and address without hesitation, but when she asks: "Relationship to patient?" I stumble. Technically speaking, the answer to this question is: "He's my boyfriend" — but this particular title just doesn't quite fit. 
Answering with "boyfriend," I have the overwhelming impulse to add more context. I hope the nurse will notice that my emergency contact hasn't changed from the one I gave last year and that our addresses are the same, but either she doesn't notice or, more likely,  she just doesn't care. That doesn't stop me from awkwardly joking, "Don't worry, this isn't just some guy I met on Tinder or picked up at a bar last weekend," as she silently connects me to the EKG, having already moved on. For some reason, I need her to know that we live together, we've been in each other's lives in one form or another for almost 10 years, and we've raised two beautiful cats together. "Boyfriend" just doesn't get that message across.
"There is a practical history of people needing a word to label a serious relationship that doesn't involve marriage," says Lal Zimman, Associate Professor of Linguistics at University of California, Santa Barbara. This, of course, is the exact situation I'm in. The term "boyfriend" doesn't conjure up associations with commitment. A boyfriend is someone you only see on weekends or someone who could easily ghost you at any time because your lives aren't necessarily so intertwined. Despite wanting to make the seriousness of my relationship known, however, I almost never find myself thinking about marriage. It might be something we eventually decide to do, but it's not a priority, and he's definitely not my fiance. So what is he? 
For many people in my position — I'm a cis woman in a long-term relationship with a man — the word "partner" has become the default term — more and more, using the word "partner" even continues after marriage. The implications are clear: A partner will likely stick around. A partner knows and even loves your family and will absolutely answer the phone when the hospital taps them as your emergency contact — a partner is your family. A simple fix, right? Perhaps, but, of course, "partner" doesn't come without its own complicated history and associations and echoes of appropriation. And maybe that's why I still have a hard time saying it.
As the term partner has become more and more widely used, it's important to note …read more
Source:: Refinery29
(Visited 6 times, 1 visits today)