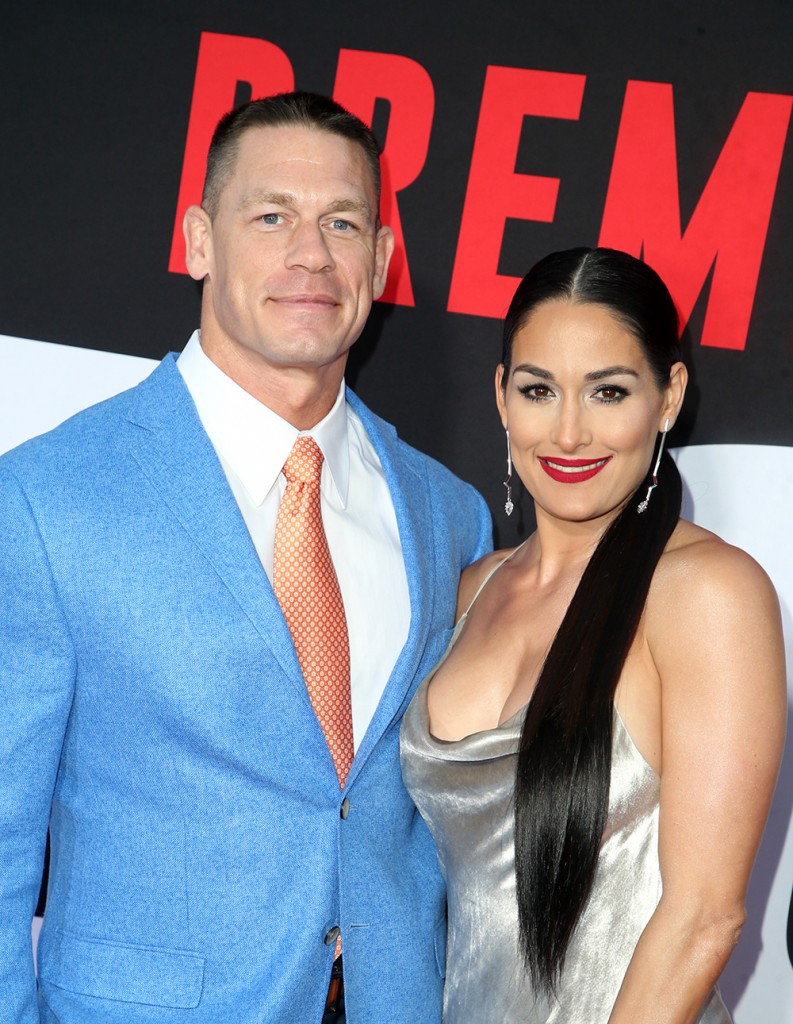 I haven't paid much attention to the relationship between John Cena and Nikki Bella since their engagement at a Wrestlemania event last April, but there's more drama surrounding their split than I've seen in any Vince McMahon-scripted WWE storyline.
Last month, the 40-year-old wrestler-turned-actor and his 34-year-old fiancée not only broke off their engagement and cancelled their May 5th wedding, they also broke up completely. Depending on who you ask, the reason for the split was either John's reluctance to have children or Nikki leaving because she didn't want a "pity husband." PEOPLE graciously put together a timeline of their spilt and all of the engagement and breakup drama is soon to play out on the third season of Total Bellas, which debuts on E! this Sunday.
Fast forward to this week, and both parties are talking about the break-up. On Monday, John was a co-host on the wine-soaked fourth hour of the TODAY Show with Kathie Lee and Hoda. In front of his Chardonnay (I pictured him as more of a red wine kind of guy, but hey, he's surprised me more than once already), he got visibly emotional and confessed his love for Nikki. Here's an excerpt from the gut spillage:
"It's been incredibly reflective. Which is amazing. It's very difficult. I had my heart broken out of nowhere, or for me it was out of nowhere. Anyone who's experienced that knows that it comes with a series of bad feelings. But I've looked at myself every day and evaluate myself and the woman that I love, and for anyone out there speculating on, like, what i'm doing with my life now. I still love Nicole. I still would love to marry Nicole. I still would love to have a family with Nicole. There was an unfortunate set of circumstances where our relationship ended.
There's been a lot of speculation recently about me being seen in public and everyone is thinking, 'Oh, John Cena is enjoying the single life.' No, I was supposed to be married and have a honeymoon over these two weeks. It's the first time in 15 years I've taken a vacation. I am in my house alone surrounded by these emotionally strong memories, and every day from 6-9 I get out of the house to go talk to strangers as social interactions.
So there are a lot of pictures of me like, 'Hey I'm here with this person. Hey, I'm here with that person.' I don't want anyone else. I love Nicole. And I'm trying to support her in trying to find what she wants which made this fall apart in the first place. In doing so, I'm also trying to live. I don't have any other hopes other than maybe one day we can work it out."
[From YouTube/TODAY]
I can only assume that the "speculation" John was referring to came from a wrestling blog report that John is "hooking up" with Total Divas' Carmella, who vaguely resembles a less beefy Kameron …read more
Source:: Cele|bitchy
(Visited 12 times, 1 visits today)