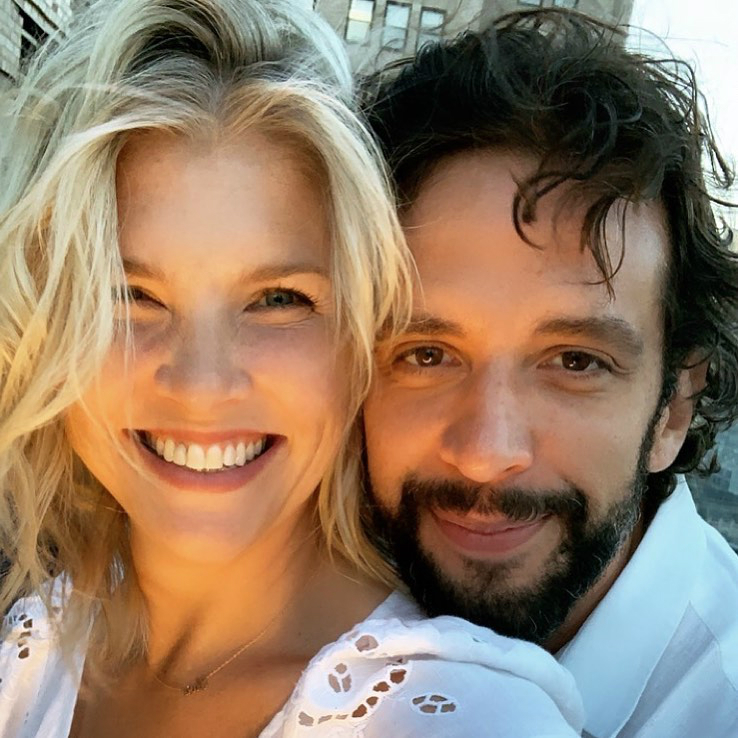 I've admitted this before but when COVID first hit our shores, I was one of the "It Won't Become a Big Deal" crowd. I adhered to mandates and followed mask and hand sanitizing recommendations, but I didn't worry about it affecting me. The first time I got scared and understood COVID's impact was when I started reading Amanda Kloots' posts about her husband, Nick Cordero's 95-day battle with the virus. Amanda and Nick were both respected in the Broadway community and had just become new parents to baby Elvis when Nick was hospitalized. Amanda used her social media to post graphic descriptions of the health issues Nick faced. Unfortunately, Nick died from COVID in early July. Broadway and Hollywood both mourned. Nick's best friend Zach Braff was devastated.
Amanda is still fighting to protect people from the virus that took her baby's father. So imagine how she felt when the President of the US, a country still in a full-blown pandemic with grievous mortality numbers, told everyone that he'd had COVID and that nobody should be that worried about it. Amanda posted a screen shot of POTUS's stupid tweet about leaving the hospital, but captioned it with a sobering and powerful response:
To all the over 208,000 Americans who lost loved ones to this virus – I stand by you, with you, holding your hand. Unfortunately it did dominate our lives didn't it? It dominated Nick's family's lives and my family's lives. I guess we "let it" – like it was our choice?? Unfortunately not everyone is lucky enough to spend two days in the hospital. I cried next to my husband for 95 days watching what COVID did to the person I love. It IS something to be afraid of. After you see the person you love the most die from this disease you would never say what this tweet says. There is no empathy to all the lives lost. He is bragging instead. It is sad. It is hurtful. It is disgraceful.
[From Amanda Kloots Instagram via Just Jared]
Chris Cuomo, who was equally horrified by the irresponsibly of the president's words and actions, asked Amanda to come on his show. She described how harrowing it was for her and those who have lost people to the virus to hear the president dismiss it:
"It stopped me in my tracks… I saw the tweet first. And then I turned on the news and saw him speak live, and it broke my heart."
Nick Cordero's widow Amanda Kloots on President Trump downplaying Covid-19.
"It was like a gut punch bringing back… everything we went through." pic.twitter.com/LEjN4cIk7v
— Cuomo Prime Time (@CuomoPrimeTime) October 7, 2020
I watched Amanda's segment with Cuomo a few times. It's gutting to listen to the pain in her voice as she relives losing her husband and hearing such a callous, selfish response from the one person who is supposed to be saving us. The tweet above highlights her main quotes but she …read more
Source:: Cele|bitchy
(Visited 3 times, 1 visits today)