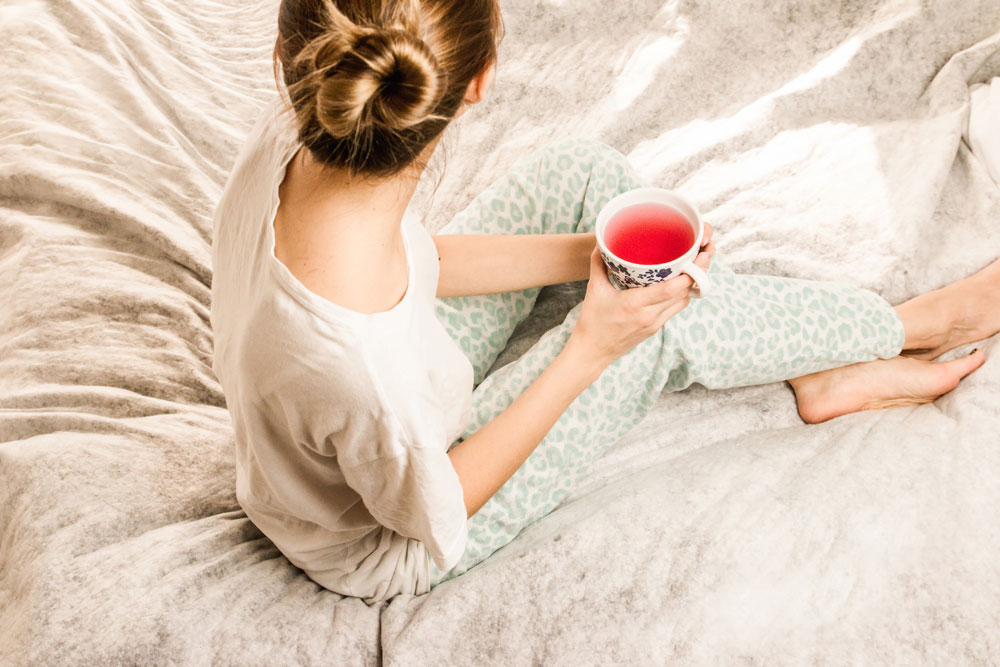 This post was a request made in another Amazon post featuring sweaters and warm clothing. Cee asked for pajamas and loungewear, which I have to admit I wear more often than most anything else as I work from home. Here are some of the most popular and well reviewed options from Amazon. Just looking at these makes me feel relaxed. (This is an affiliate post! We were not contacted or encouraged to choose any of these items but we do get a percentage if you purchase anything.)
A nightgown that looks like a sweatshirt turned into a dress
This cowl neck nightgown from Pajamagram comes in pink and blue and sizes x-small to 2x. Buyers rave about how comfortable, soft and warm it is without being too hot. They say they "wish I could wear it all day," that it's "perfect for lounging" and is "so cozy and soft." Here's a full length fleece nightgown that comes in sizes up to 3x.
Thermal underwear to layer under clothes or just wear alone
Writing this is reminding me to dig out my thermal underwear, which is quite old and can use replacing. This set by Ekouaer is so cute it can be worn around the house. This is the #1 bestseller in thermal underwear and comes in 12 color options and sizes up to 3x. They're said to be "thick, soft and well constructed" and "so nice looking that they can double as cute loungewear."
A no-wrinkle sleepwear set that will make you feel fancy
This sleepwear set comes in 40 different color and print options and sizes up to 2x. Reviewers call them great quality for the price, say they make great gifts and that they're easy to sleep in because they're "super soft," "comfy" and "don't ride up" or bunch. Here's another well reviewed sleepwear set that goes up to 3x.
A velour tracksuit you can wear to the store
I wouldn't be ashamed to go out in this velour tracksuit. In fact I own a similar suit in pink and I've been known to wear it out like it's 2002. This comes in seven different colors and sizes from X-Small to XX-Large. These feel "like your best pair of PJ's" and are "very comfortable" but "classy enough to wear out." They're said to run big however. Here's a plus-sized option for a velour tracksuit in five different colors. Also I know I've recommended a velour tracksuit before, I love mine.
Adorable slippers you won't want to take off
I have some cheap pom pom slippers from Old Navy but now I want these sweet animal face slippers! They're in such high demand they only have my size (10, I have big feet) in one style though. These are called "adorable," "comfy" and one person writes that she's "not a slipper person," but that she loves these. It's easy to see …read more
Source:: Cele|bitchy
(Visited 4 times, 1 visits today)