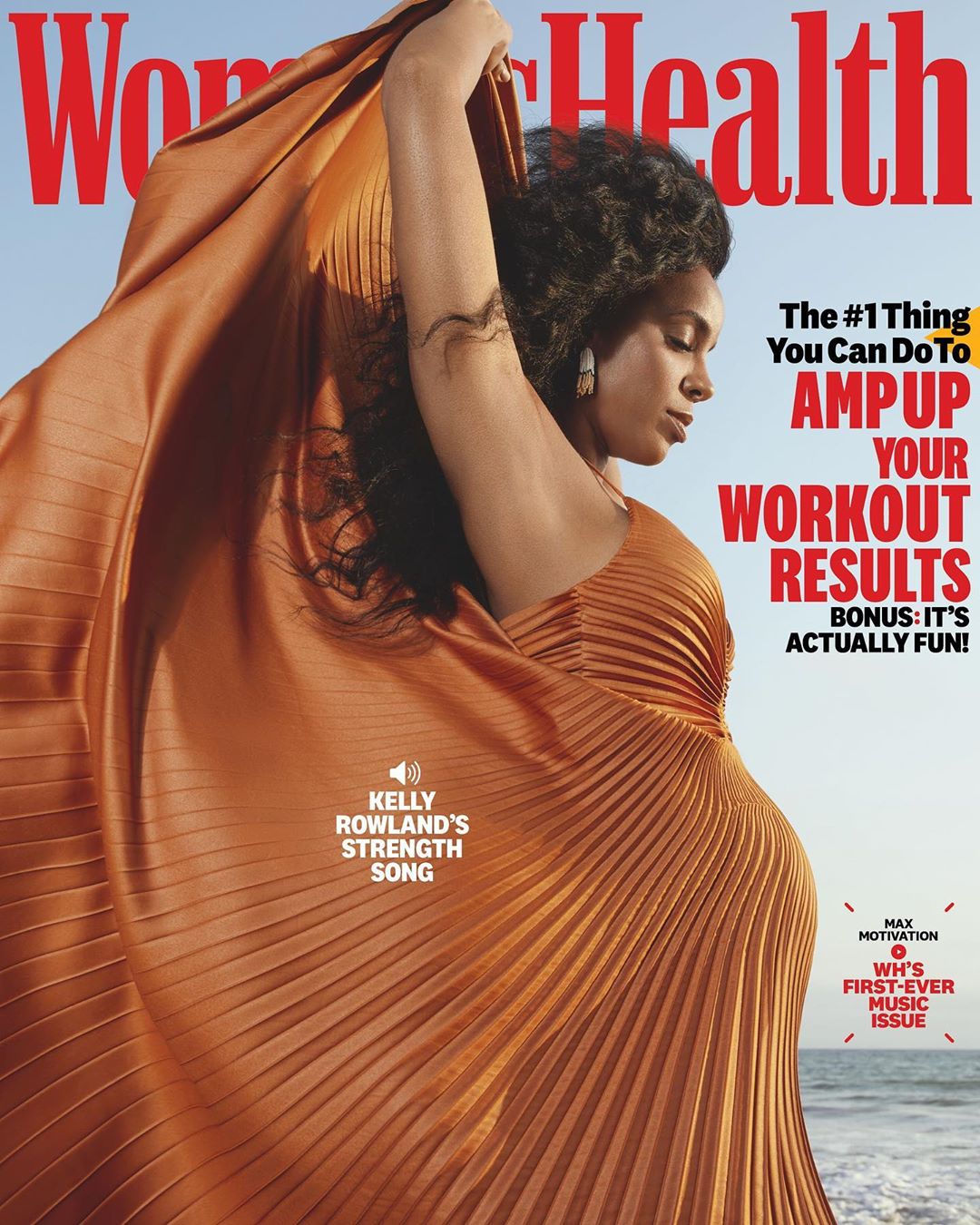 Kelly Rowland has been quite busy these last few years. She is a guest judge on Australia's The Voice and is currently filming the sequel to last year's Lifetime movie, Merry Liddle Christmas, in Vancouver. In late July Kelly also appeared in her best friend Beyonce's video Brown Skin Girl for Beyonce's Black is King film.
Kelly has been promising fans a new album but with COVID a lot things had to be put on hold. She had been wanting to have another baby as well so that her soon to be six-year-old son, Titan, could have a sibling. She and her husband, Tim, have discussed it but due to all of the social unrest they decided to just go with the flow. It would seem the flow was Kelly immediately getting pregnant. Rowland is covering Women's Health where she announces her second pregnancy at 39 and folks couldn't be happier. Here are some quotes from Women's Health:
Her pregnancy announcement
She's been away from home nearly five weeks now, and while Kelly's skin still glows—that never changes—a giant gray hoodie is concealing her figure. "Hold on, hold on, I'm just gonna do this," she says at the top of our Zoom call, standing up suddenly. She turns sideways, her midsection positioned in view
of the camera, then lifts the bottom of the hoodie to flash the new body she's rocking: a baby bump that's recently popped.
"We had been talking about it loosely, and then COVID happened, and we were just like, 'Let's see what happens,'" Kelly says of how she and her husband, Tim Weatherspoon, decided to try expanding their family (their son, Titan, turns 6 in November). To Kelly's surprise, she got pregnant right away. In the midst of her gratitude, she confesses, she felt hesitant to make her joyful news public, with the pandemic, a racial reckoning, and a severe economic downturn roiling the country. She was even uncertain at first about sitting for this interview. "But you still want to remind people that life is important," she says. "And being able to have a child…I'm knocking at 40's door in February. Taking care of myself means a lot to me."
Her self care
She also devotes a moment each morning to deep breathing—an act of self-care she's added since the evening when grief over the police killings of George Floyd and Breonna Taylor overwhelmed her. "I'd just put Titan to bed," she says. "I got into the shower, and I had this real hard, ugly, deep cry. Because I promised to protect my kid. That was the main thing I was thinking about: protecting this little innocence."
On listening to her body
Kelly listens closely to her body's messages, especially its current need for more fuel. She guzzles four liters of water a day—not easy, considering the growing baby hugged up on her bladder—and has evolved her diet, with smaller and more frequent meals (including her go-to oatmeal and a pregnancy-safe protein shake). For a while during filming, she grabbed bacon, egg, and …read more
Source:: Cele|bitchy
(Visited 4 times, 1 visits today)