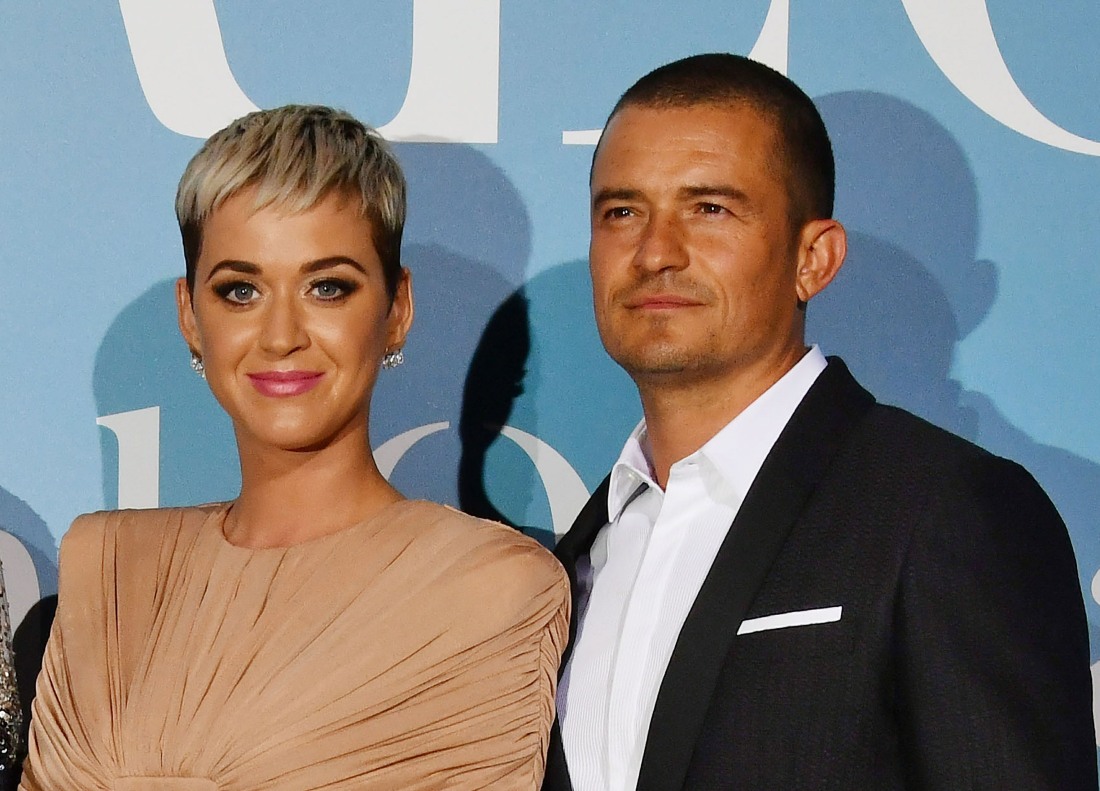 I've always liked British men. It's probably a combination of things: my parents were both Anglophiles and my dad was actually born in India when India was still "the jewel of the British Empire," pre-independence. He was as fascinated with British history and British royalty as my mom still is. And I like British accents, and I love the dry British humor. As I get older, though, the fantasy of running off with a handsome, Cumberbatchy stranger from a strange land has worn a bit thin. I see what Duchess Meghan has gone through and I can imagine her culture shock for things both big and small. I'm not saying Meg's experience is my only reason, but I just have a better understanding of how sh-t gets real and I can easily imagine that charming accent plucking my last nerve after some time.
Anyway, Katy Perry is not me. She loves English guys, and she's about to marry her second English husband. Russell Brand didn't put her off English guys, and she's super-duper in love with Orlando Bloom. So in love that she talks absolute nonsense about why she prefers British guys to American guys.
She is busy preparing for her upcoming wedding to the Hollywood star Orlando Bloom. And Katy Perry has confessed that she has always taken a shine to the 'English gentleman' during a Facetime interview with Jamie Theakston and Ellie Taylor on Heart Breakfast.
Speaking to the presenters on Friday morning the American singer, 34, made a quip about her previous marriage to English comedian Russell Brand as she pointed out: 'You know I obviously have a type, I like English gentlemen…. I think I like English gentlemen because there's something in that kind of sarcastic dark sense of humour and I like that they sound really eloquent and there's more history in the UK than there is in America. They sound like they've got tradition. Actually they have more tradition and I like that. There's tea time. We don't really have many traditions here in America.'
The singer, who got engaged to British star Orlando, 42, on Valentine's Day this year, remained tight-lipped about the date of her upcoming nuptials, simply telling Jamie: 'I mean tick tock, I hope sooner than later.' When asked by Jamie if she planned on having a ceremony in the UK, Katy replied: 'Can't say'.
During the interview, Katy also admitted her breakfast of choice on arrival to the UK was always baked beans on toast – an English classic. She said: 'I've got to tell you every time I come to the UK, my first breakfast is baked beans on toast. With a nice cuppa. So I wish I was waking with you guys having that basically. I'm not, I'm going to bed soon.'
[From The Daily Mail]
"There's more history in the UK than there is in America…" People always say that and it …read more
Source:: Cele|bitchy
(Visited 3 times, 1 visits today)