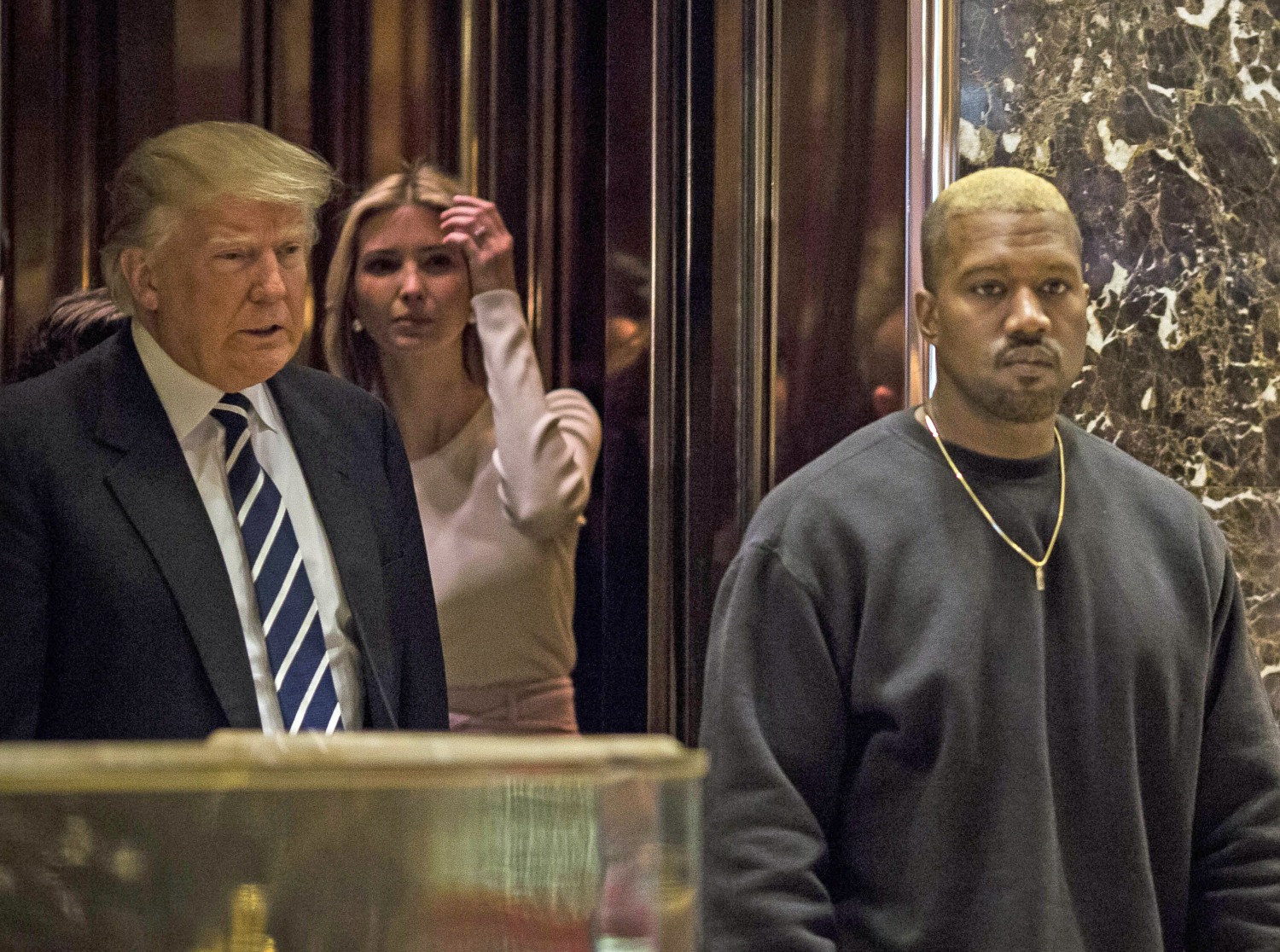 I kind of enjoy the fact that we've become desensitized to Kanye West's whirling dervish act. The man has legit mental health issues, and it's not helpful for all of us to follow his every move and really analyze what he's saying and doing. Kanye deleted his social media accounts over the weekend, and People Mag's sources (probably just Kim) say that Kanye is taking a break because he gets too worked up when he's going Full MAGA.
"Kanye got to the point where he realized his rants were becoming unhealthy. This is why he deleted his account," a source tells PEOPLE after the rapper, 41, cleared both his Twitter and Instagram accounts on Friday. "When he gets into these Twitter rants, it's very difficult for him to stop. It's like an obsession and it actually affects his life. He knows it's not healthy, so he wants to take things down a notch."
The star has also been advised by his wife Kim Kardashian West to take a hiatus for the sake of their relationship and their kids: son Saint, 2½, and daughters North, 5, and 8-month-old Chicago.
"Kim agreed it was time for him to take a social media break. She just wants him to focus on his family for a bit now," the source says. "He can also focus better on his music and being creative when he avoids social media."
[From People]
Some people have made the argument that Kanye says controversial sh-t on social media as a way of self-promotion, that it's all some kind of cycle of promotion for his fashion lines or new music. While there is a level of promotion to what he does, let's also be clear: Kanye can't help himself most of the time, and it's not part of some plan. He is profoundly and proudly ignorant and he suffers from mental illness, and that's why he does all of this too. Speaking of his ignorance, Kanye is going to the White House to meet Trump:
Kanye West is scheduled to meet with Donald Trump at the White House on Thursday, less than two weeks after the rapper wore a MAGA hat and went on a pro-Trump rant during his Saturday Night Live appearance. The New York Times reports that West will first meet with senior advisor and Trump's son-in-law Jared Kushner before sitting down with the president. A representative for West confirmed the tentative meeting to the newspaper.
As hinted by a tweet on West's since-deleted Twitter, the rapper aims to discuss job availability for former convicts with Kushner, who has pushed for prison reform while at the White House, as well as discuss with Trump how to bring manufacturing jobs to West's native Chicago, the New York Times adds.
West also previously expressed an interest in bringing Colin Kaepernick to the White House to meet Trump, who has continually targeted the quarterback at rallies and on social media, but it remains unlikely that will happen.
[From Rolling Stone]
What's …read more
Source:: Cele|bitchy
(Visited 3 times, 1 visits today)