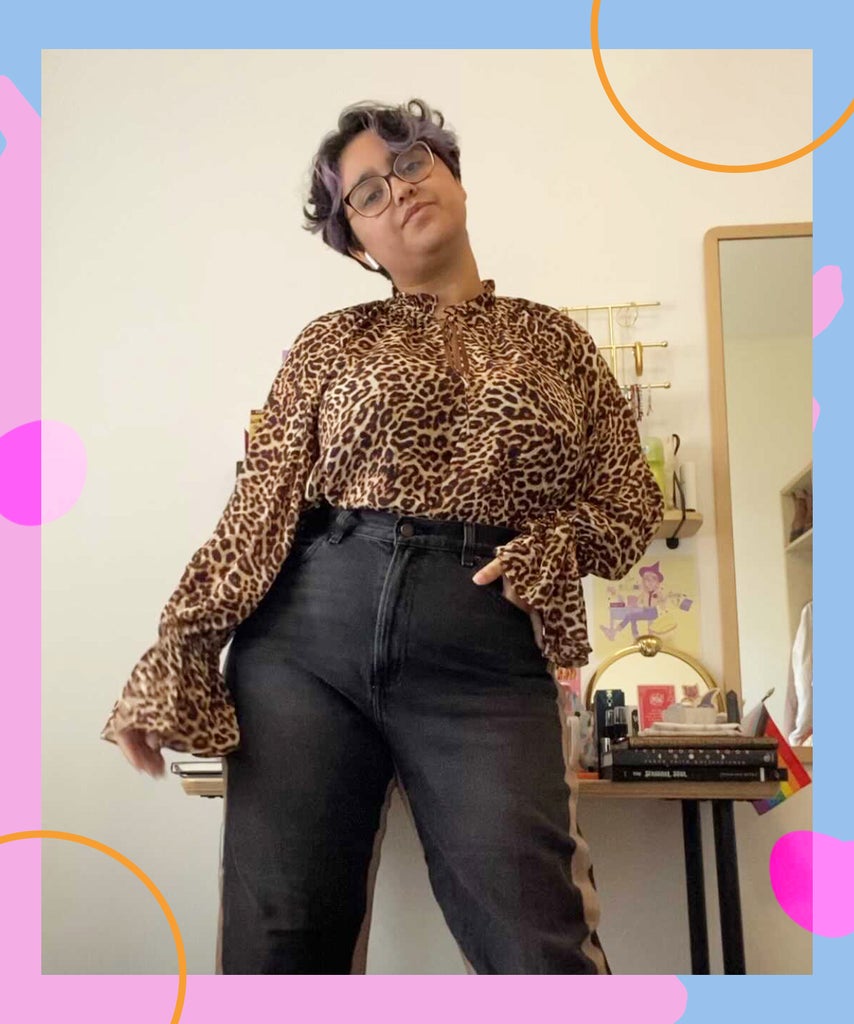 One month after Target announced the stars of its forthcoming designer collaboration — Rachel Comey, Sandy Liang, Victor Glemaud, and Nili Lotan — we finally snuck a peek at the collection when the company released its lookbook last Wednesday. Given that this season's lineup follows one that included Christopher John Rogers, Alexis, and RIXO London, we naturally had high expectations. It's a good thing that Target, our go-to for everything from affordable bikinis to body wash, rarely disappoints. 
The four-part designer collection houses over 180 items, from dresses and jackets to bags and hair accessories, most of which cost under $50 and all of which are available in sizes XXS to 4X. Sounds great, right? Right, but only if you have the time (and decision-making capabilities) to sort through that many pieces before Target releases the entire selection on September 25 — especially since the brand's designer collabs notoriously sell out quickly. (Bravo to anyone able to snag a $55 Christopher John Rogers number before they disappeared.) 
That is where Refinery29's fashion and shopping teams come in. Rather than trying to shop Target's fall designer collection blind, find out what eight editors have to say about the impending lineup. 
"The first time I saw the complete lookbook, I noticed there was something for everyone," says Frances Solá Santiago, Refinery29 Fashion Writer. "Though past Target collections have featured different designers, they've always seemed to remain within the same vibe. This one, however, really brings each designer's aesthetic in a unique way." 
Solá Santiago says that because of this, she immediately gravitated toward the brands she already knew and loved. Specifically, she chose a black peacoat with gold buttons from Nili Lotan's collection, a staple for the label. "I picked Nili Lotan because menswear-inspired tailoring is the one trend I'm sticking to this fall," she says. "Her Target collection is minimalistic and full of basics that really fit into that style."
As for the quality of the coat itself, Solá Santiago says she was pleasantly surprised to discover that, rather than the lightweight jacket she assumed it would be from the lookbook, one not qualified to handle a New York winter, her Nili Lotan x Target outerwear felt like a true, heavy coat. "That's what I ended up liking about it, because it doesn't look like I'm a badly wrapped burrito (a feeling I try to avoid in winter as much as possible)," she says.
Associate Deals Writer Mercedes Viera also chose to test out a piece from Nili Lotan's line — a billowy leopard-print blouse with voluminous sleeves and a keyhole neck detail — explaining that they immediately noticed the elevated and interesting silhouettes offered in the designer's selection for Target. "I picked this top because of its pirate-esque shape," Viera says. "I was drawn right away to its androgynous look, [as well as the print]." 
While the cheetah-print was a tad less subtle than expected once they saw the garment in person, they say the quality of the fabric made up for it. …read more
Source:: Refinery29
(Visited 4 times, 1 visits today)