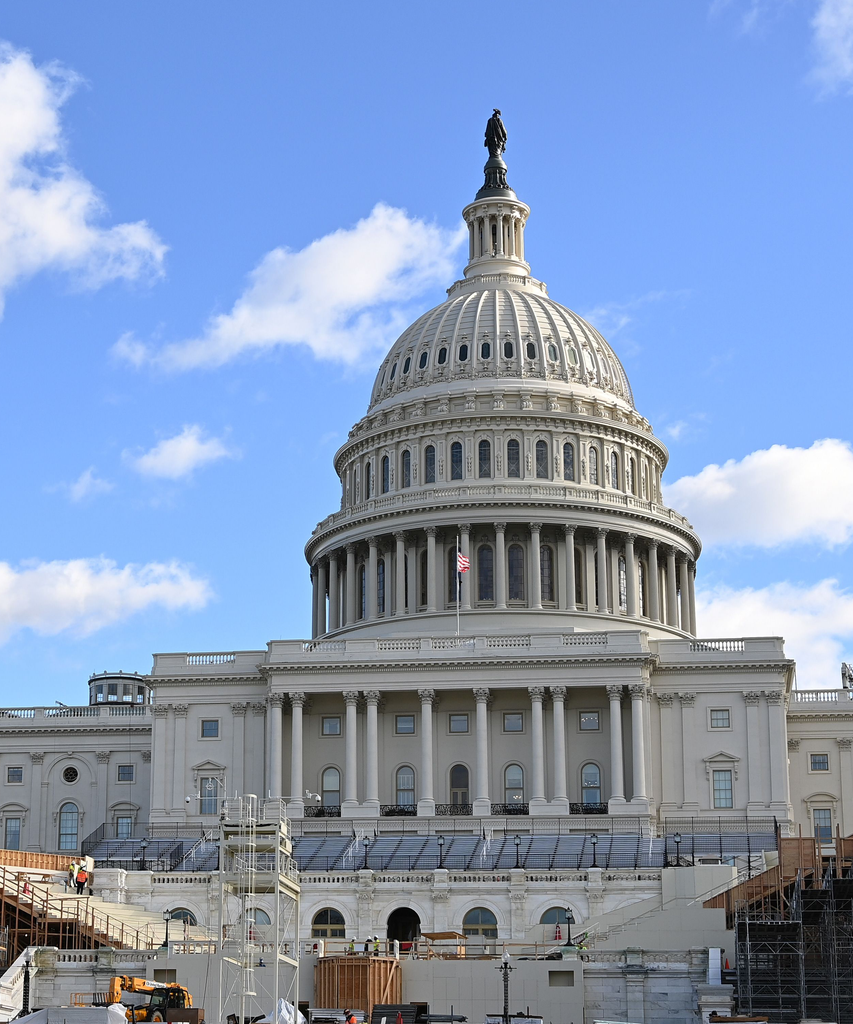 A week after white nationalists stormed the Capitol in an attempt to stop Congress from confirming Joe Biden as the next President of the United States, fears of another attack on Inauguration Day are running high. New reports suggest that right-wing militia groups are actively planning further violence on January 20 in D.C., among other places. In light of the clear danger, Airbnb has announced a major decision to cancel all reservations made in Washington, D.C. during inauguration week. It will also not accept any new reservations for that period.
"Guests whose reservations are canceled will be refunded in full," Airbnb said in its announcement post. "We also will reimburse hosts, at Airbnb's expense, the money they would have earned from these canceled reservations. HotelTonight reservations also will be canceled."
Airbnb says that through its own internal investigation, and by cross-referencing the D.C. police arrest log as well as facts that media have reported on the identities of the right-wing rioters, it has already banned those "either associated with known hate groups or otherwise involved in the criminal activity at the Capitol Building."
The cancelations are a part of a larger "Trust and Safety" system that the company announced on January 11, that initially said Airbnb would be reviewing D.C. metro area reservations for possible connections to hate groups and plans of Inauguration Day violence. The plan also included running additional background checks if necessary — Airbnb already has a regular policy of running background checks on all guests — and taking reports of suspected hate group activity from hosts. 
This isn't the first time Airbnb has banned those associated with hate groups from using its platform. It banned and canceled the reservations of people who'd traveled to Charlottesville to attend a neo-Nazi rally in 2017. This past November, the company also canceled the reservation of Proud Boy member Ronald Gaudier, who had been planning on attending a pro-Trump rally called the Million MAGA March.
But this kind of blanket cancelation for a whole metro area over the period of a week is unprecedented. Airbnb has not shared roughly how many reservations this policy affects. The move speaks to how high the possibility of Inauguration Day right-wing violence is — though President-Elect Biden has not yet announced that they will be moving to a virtual inauguration ceremony, many have been calling for one. D.C. Mayor Muriel Bowser has urged people not to travel to D.C. for the inauguration. The city is still under a state of emergency after the Capitol attack last Wednesday.
Extra caution is being demanded to prevent more violence, especially as questions arise on whether the FBI could have prevented the Capitol attack on January 6. Additional information has come to light revealing the degree of intelligence that the bureau had on the possibility of right-wing violence that day. Those suspected to have been involved in the January 6 attacks are being arrested and put on no-fly lists.
Since the Capitol attack, major …read more
Source:: Refinery29
(Visited 3 times, 1 visits today)