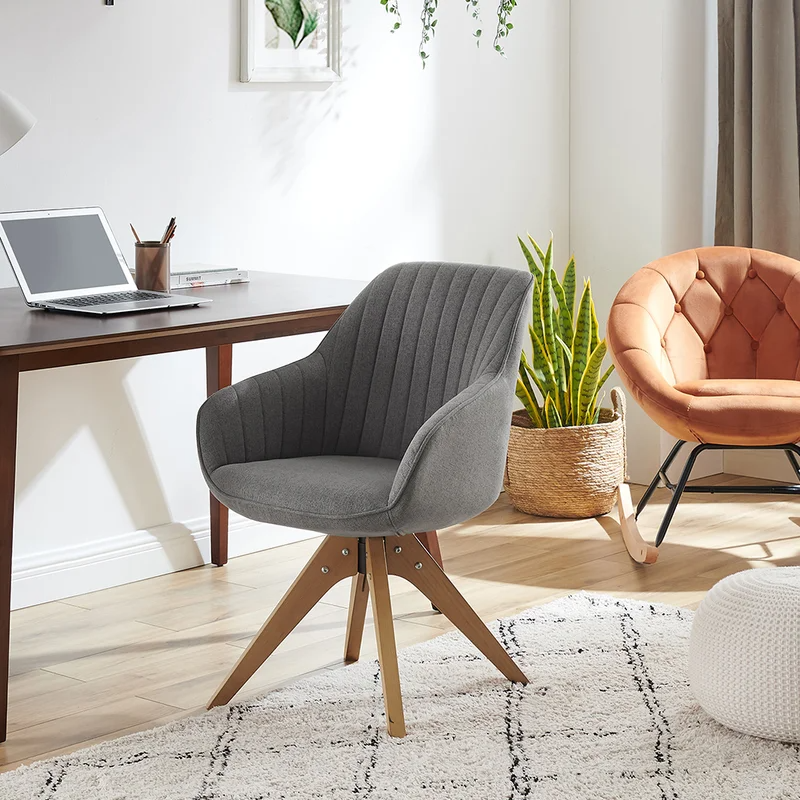 If your head, shoulders, lower back, and butt aren't currently killing you, then you're probably reading this from the comfort of a supportive seat — and following the uncrossed-legs, 90/90 rule like a posture pro. The transitional road to working remotely has had its bumps, and one that we're currently still navigating is physical body support. To help combat the destruction of our backs as we WFH, we went on a virtual quest for top-rated desk chairs stamped with reviewer-comfort seals of approval.
Ahead, the bestselling ergonomic buys that are structured to rescue your tight hips and sore butt bones from sad sunken-in couch cushions or questionably-old mattress fates. We found everything from no-frills options that will make you feel like you're back in-office again (seems almost nice at this point, no?) to fancier styles that will fit right in with your farmhouse decor — and even an insanely tricked-out seating situation chosen by hardcore gamers.
Welcome to Hype Machine, our hit-list of the top reviewed products across the web — according to a crowd of die-hard shoppers. Call this your 4-star & up only club, with entry granted by our devoted-to-the-goods shop editors.
At Refinery29, we're here to help you navigate this overwhelming world of stuff. All of our market picks are independently selected and curated by the editorial team. The product details reflect the price and availability at the time of publication. If you buy something we link to on our site, Refinery29 may earn commission.Corrigan Studio Brister Swivel Side Chair

Best For: Anti-Wheelers
Not all desk chairs come tricked out with wheels. If you're looking for a stationary piece that will blend from office to living room, then this incognito swivel style is here to support you.
The Hype: 4.6 out of 5 stars and 588 reviews on Wayfair
Comfy Butts Say: "Now that I'm working from home full time, I needed a chair that provided me with better back support. I'm so glad I did! It provides me with the back support that I need. I also like the fact that it swivels. I'm 5'9 female and found the chair comfortable, too."
Corrigan Studio Brister Tufted Swivel Chair, $, available at WayfairKelly Clarkson Home Lourdes Velvet Task Chair

Best For: Extra-Cush
This vibrant retro-style task chair is ready to make an eye-catching statement in your space while also offering super-comfy support to your butt with a little extra velvety cushioning built into the seat.
The Hype: 4.6 out of 5 stars and 3,255 reviews on Wayfair
Comfy Butts Say: "The velvet is very soft to the touch and I have had no issues sitting on the chair for 4-5 hours at a time. I also like that the back is slightly angled back. On top of all of that, the chair took less than 5 minutes to assemble! You just need to pop on the wheels, screw the seat on, and then slide the rest …read more
Source:: Refinery29
(Visited 7 times, 1 visits today)