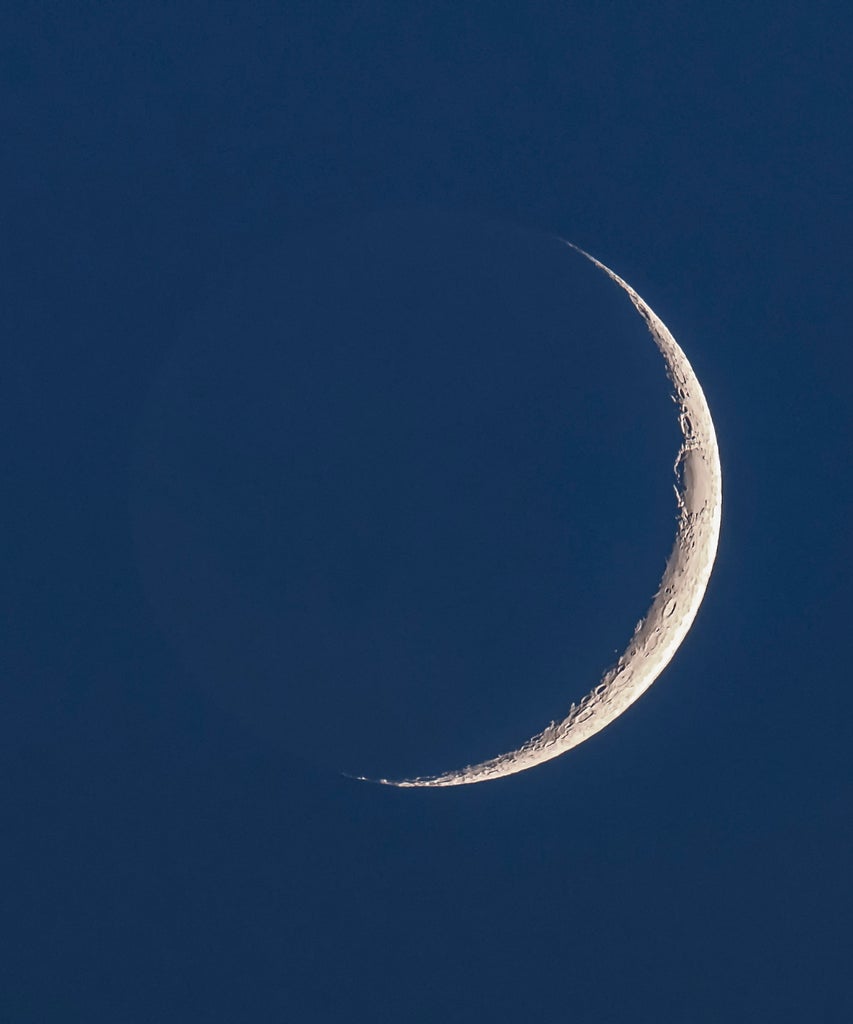 2021 has already had a rough start. (Remember when Nazis stormed the Capitol?) But January 13's New Moon in the ambitious sign of Capricorn gives us a chance for a fresh beginning.
New Moons signify a rebirth, and are generally a good time to set intentions. But because this is the first New Moon of 2021, and because it occurs in the determined sign of Capricorn, it's a good time to dig extra deep, and map out your wishes and goals for the upcoming year.
"This New Moon gives us the energy as well as the drive to come up with a plan to manifest our deepest desires for the year ahead," says Narayana Montúfar, senior astrologer for Astrology.com. Capricorn is a practical sign that will help us approach our hopes and dreams for 2021 in a rational, responsible way. Use the energy of this New Moon to create a to-do list for the upcoming year, setting your personal, professional, and relationship goals in place.
This New Moon is even more intense because it forms a conjunction with Pluto, a planet associated with power and psychology, says Montúfar. "Pluto's influence can help us transform an area of our lives that is due for a renewal," she explains. "During this time, we will get hints from the universe on what we need to do to reawaken our power." Montúfar points out that Pluto communicates through our subconscious mind, meaning that now is the time to turn off the outside noise and tune into your intuitive side. Does where you're at in your career feel right? Do you need to reevaluate your relationships this year? Listen to what your mind and your body tell you during this new moon — you may just receive some eye-opening messages.
Mars will be squaring Saturn from its current position in Capricorn during this lunation, too. "We may face or encounter anger, frustration, and blocks," says Leslie Hale, psychic astrologer at Keen.com. "This can be a mentally and emotionally draining period." Montúfar's advice? Try and use this frustrating energy to your advantage. "Under this configuration, we must shy away from conflict and instead, choose to channel that energy constructively," she says. If you're feeling resentful toward your partner, for instance, avoiding fighting with them. Instead, use your frustrations as motivation to decide whether you want to move forward with the relationship. If you're feeling frustrated at work, use your emotions productively by reaching out to a coworker for help.
Astrologer Lisa Stardust says that this New Moon in Capricorn is awakening the Capricorn transits we experienced in 2020: the Saturn-Pluto conjunction on January 12, and the Jupiter-Pluto conjunctions on April 5, June 30, and November 12. Those conjunctions (which occur when the planets line up in the same sign) brought up a "rage against the machine" energy; they were times of foundational transformations, especially related to politics and …read more
Source:: Refinery29
(Visited 10 times, 1 visits today)