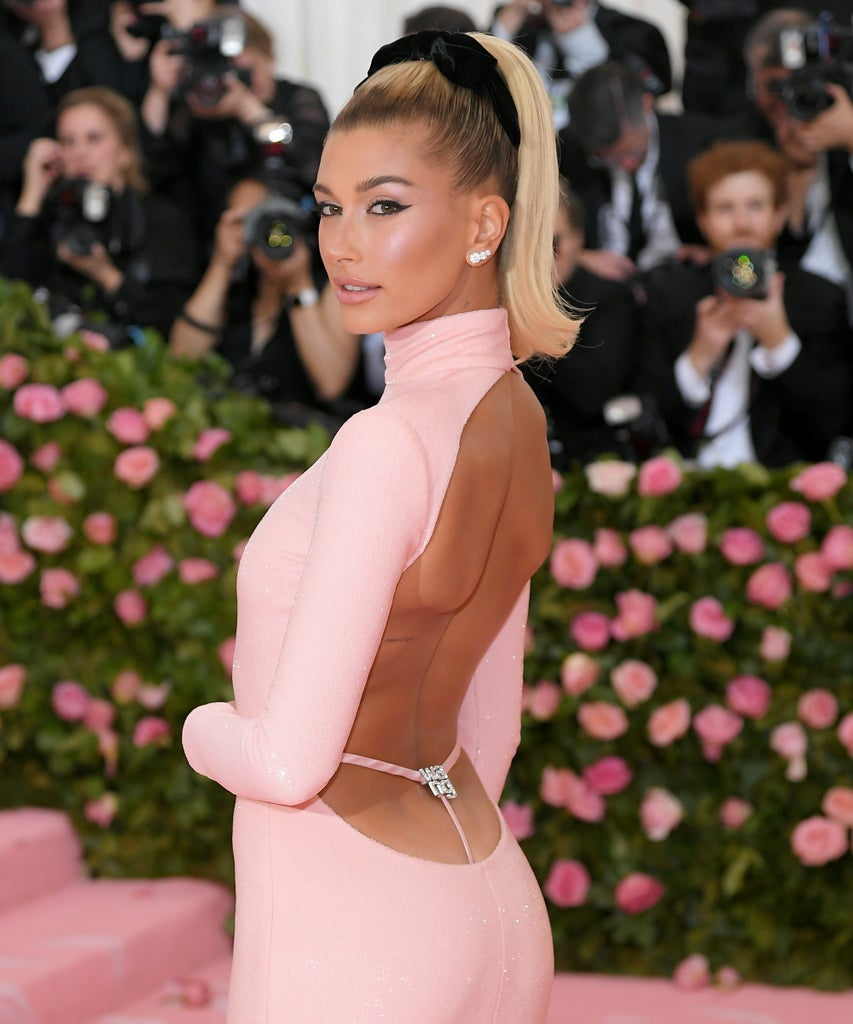 When Beyoncé's British Vogue cover story was released, among a handful of stunning photographs featured, one stood out. The shot showed Knowles-Carter with her back to the camera in a low-back, red Christopher John Rogers gown, a crystal-encrusted Agent Provocateur G-string on display. "Someone needs to come collect me off the floor," Whembley Sewell, Editor-in-Chief of Them, wrote below Rogers' Instagram post. Under her comment, stylist Mecca James-Williams wrote, "MAJOR." In the 48 hours following the story's release, fashion search engine Lyst reported that search for Christopher John Rogers increased by 20%, as did red maxi dresses, which spiked 101%. The visible thong, a trend popular during Destiny's Child Y2K reign, while surprising on the cover of a publication like British Vogue, is just the latest example of the G-string slowly creeping its way back into fashion in 2020.
View this post on Instagram
British Vogue December 2020
A post shared by Beyoncé (@beyonce) on Nov 1, 2020 at 9:15am PST
The controversial trend, also known as a whale tail, made its fashion debut at Jean Paul Gaultier's spring '97 runway show. A few years later, it was spotted on celebrities like Britney Spears, Paris Hilton, Christina Milian, and Christina Aguilera. At the 2000 MTV Video Music Awards, Spears wore a gold two-piece with a built-in G-string during a performance of "Oops I Did It… Again;" Hilton's exposed thong debuted at a New York Fashion Week presentation in 2001; and Milian was spotted not once, but twice, in 2002 — first at the premiere of Spears' flick Crossroads, and again at Justin Timberlake's Justified release party. And these are just the highlights. 
By the mid-'00s, to our relief, the trend went away… only to resurface again last year. At the 2019 camp-themed Met Gala, Hailey Bieber walked the pink carpet alongside designer Alexander Wang wearing a matching form-fitting gown with a low back. With the dress, Bieber showed off a thong that spelled out "Wang" in the same cotton candy shade of pink. 
A month after the Met Gala, during spring '20 Milan Men's Fashion Week, model Bella Hadid walked the Versace show wearing a black bralette underneath a sparkling blazer and fitted, black pants. Peeking out from underneath the ultra-low hem of her trousers, was, you guessed it, a thong, one baring Versace's signature gold logo. Days later in Paris, a model on the Heron Preston catwalk wore patterned, low-rise cargo pants that showed off her black G-string. Also in June 2019, Euphoria star Alexa Demie (who plays Maddy Perez) wore an open-back, snakeskin dress by Mexican fashion brand Akna at the red carpet premiere of the HBO hit series. In a move that Maddy would approve of — the brand designed her character's crystal two-piece set for …read more
Source:: Refinery29
(Visited 3 times, 1 visits today)