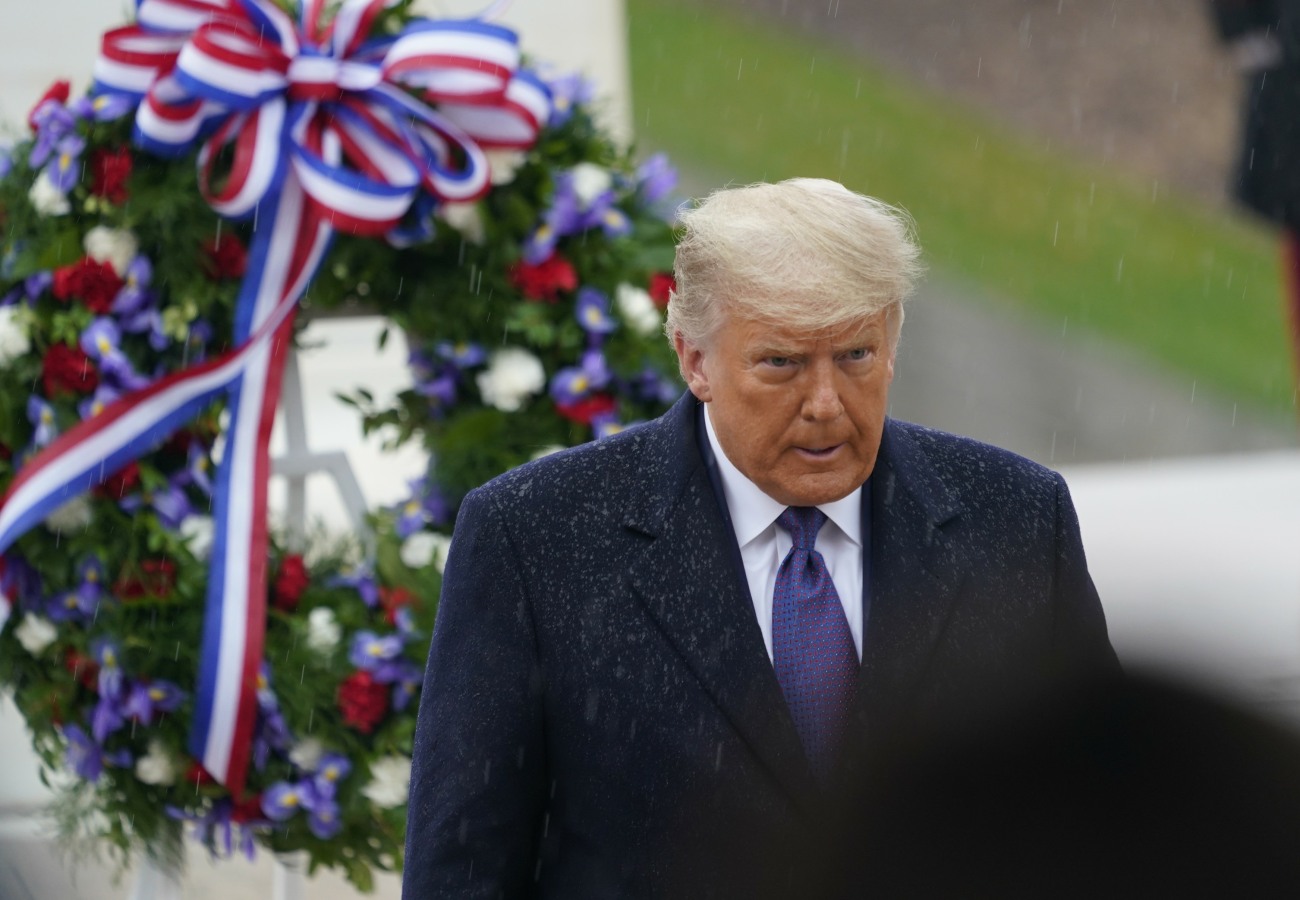 At the same time of the House's impeachment vote, Donald Trump was posting another video on the White House's social media accounts, which have not been suspended permanently. Although I think Twitter and other companies are heavily monitoring everything that gets posted. The video – which I refuse to watch in its entirety – is basically just Trump telling his MAGA terrorist army to stand down, that they shouldn't be violent. Like every terrorist leader, Trump knows how to say one thing on the record and another thing to his cult followers. In this case, the message he's sending to them is "don't do violence but I was totally cheated and I'm really mad about it and you should be too." Which brings me to this Washington Post story about Trump's mindset as he is now the first president in history to be impeached twice. Note: within this story, there's the funniest f–king sidenote.
When Donald Trump on Wednesday became the first president ever impeached twice, he did so as a leader increasingly isolated, sullen and vengeful. With less than seven days remaining in his presidency, Trump's inner circle is shrinking, offices in his White House are emptying, and the president is lashing out at some of those who remain. He is angry that his allies have not mounted a more forceful defense of his incitement of the mob that stormed the Capitol last week, advisers and associates said.
Though Trump has been exceptionally furious with Vice President Pence, his relationship with lawyer Rudolph W. Giuliani, one of his most steadfast defenders, is also fracturing, according to people with knowledge of the dynamics between the men. Trump has instructed aides not to pay Giuliani's legal fees, two officials said, and has demanded that he personally approve any reimbursements for the expenses Giuliani incurred while traveling on the president's behalf to challenge election results in key states. They said Trump has privately expressed concern with some of Giuliani's moves and did not appreciate a demand from Giuliani for $20,000 a day in fees for his work attempting to overturn the election.
As he watched impeachment quickly gain steam, Trump was upset generally that virtually nobody is defending him — including press secretary Kayleigh McEnany, senior adviser and son-in-law Jared Kushner, economic adviser Larry Kudlow, national security adviser Robert C. O'Brien and Chief of Staff Mark Meadows, according to a senior administration official.
"The president is pretty wound up," said the senior administration official, who, like some others interviewed, spoke on the condition of anonymity to be candid. "No one is out there."
[From WaPo]
Okay, first of all, the fact that Trump has finally scammed Rudy is just *chef's kiss*. We all knew it would happen, that Trump would cut ties with Rudy at some point, and leave Rudy twisting in the wind. And here it is. Rudy's on the financial hook for his Angry Fart Tour, a tour for which he repeatedly made an ass …read more
Source:: Cele|bitchy
(Visited 6 times, 1 visits today)