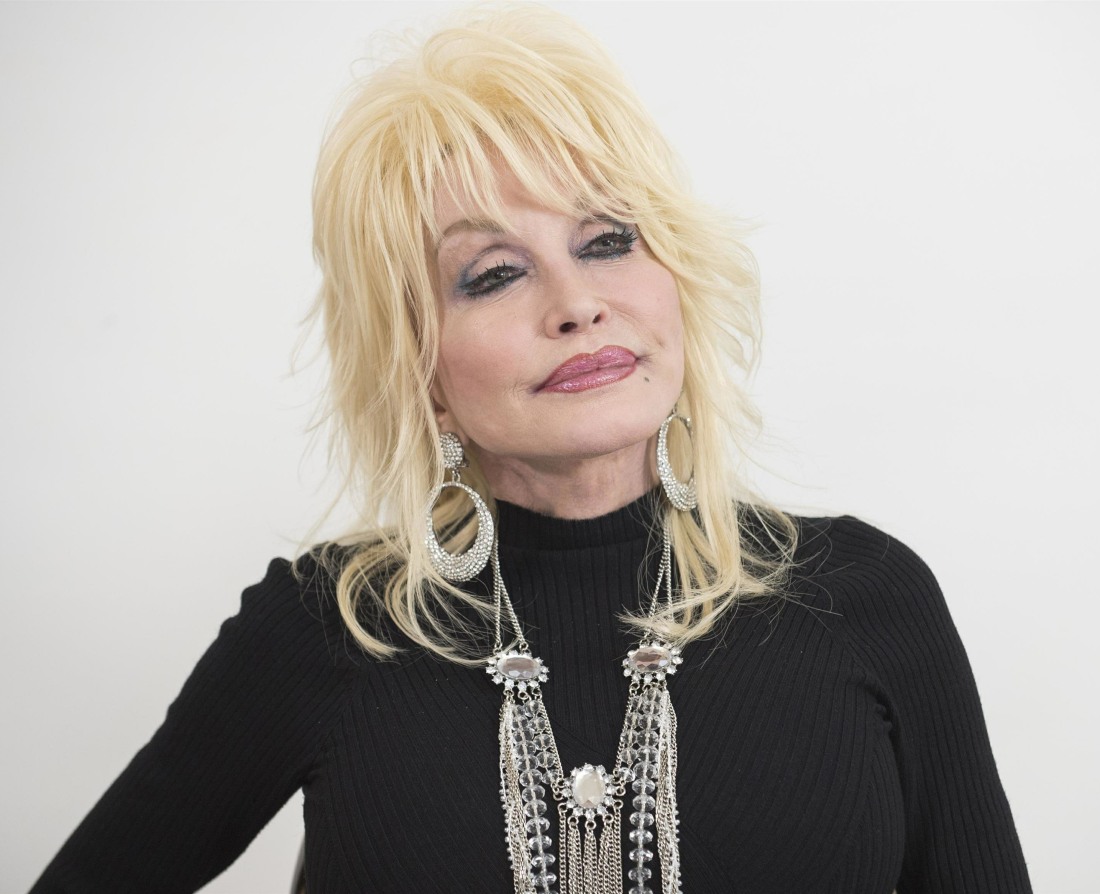 Dolly Parton is a national treasure, an international icon, a woman without peer, a humanitarian, a brilliant businesswoman, and just a lovely person. All Dolly does is win. She befriends a local doctor and out of that friendship, Dolly ends up funding the creation of a Covid vaccine. Dolly wanted kids born in poverty to have access to books, and somehow she ended up sending out millions of books to children all over America over the course of decades. Dolly told RuPaul that she's pretty sure she's a bigger drag queen and RuPaul didn't say sh-t because he knew she was right!! Dolly defies demographics. Dolly is forever. Recently, Tennessee lawmakers introduced a bill to erect a Dolly Parton statue in Nashville. The statue had broad support among Republicans and Democrats. But it does not have Dolly's support.
It was something that Democrats and Republicans in Nashville could agree on: a statue of the country music legend Dolly Parton on the grounds of the State Capitol. The only problem? It doesn't have Parton's vote.
The singer released a statement on Thursday asking the Tennessee General Assembly to pull a bill that would have started the process for commissioning a statue of her.
"Given all that is going on in the world, I don't think putting me on a pedestal is appropriate at this time," Parton said in the statement, which was posted on Twitter and Instagram.
A monument to Parton gained support during a debate over whether to remove the bust of Nathan Bedford Forrest, a former Confederate general, slave trader and leader of the Ku Klux Klan, from the Tennessee State Capitol. In 2019, a Republican House leader, Representative Jeremy Faison, suggested Parton as a potential replacement for the Forrest bronze; in January, a Democratic legislator, Representative John Mark Windle, introduced a bill to initiate plans for the statue on Capitol grounds. According to the bill, the statue would be positioned to face Ryman Auditorium, a storied country music venue.
In her statement, Parton, 75, left the option open for a statue to be erected in the future, writing, "I hope, though, that somewhere down the road several years from now or perhaps after I'm gone if you still feel I deserve it, then I'm certain I will stand proud in our great State Capitol as a grateful Tennessean."
The singer was being considered for her role in country music history, her philanthropy and her strong Tennessee roots. (She was born in Sevierville, Tenn., or as she likes to say, "the foothills of the Great Smoky Mountains.") It helped that Parton has long kept her political opinions to herself, saying in the 2019 podcast series "Dolly Parton's America" that she avoided the subject because "I have too many fans on both sides of the fence."
Representative Windle's office did not immediately respond to a request for comment on whether he planned to remove the bill from consideration. The bill was scheduled to be considered by a House …read more
Source:: Cele|bitchy
(Visited 9 times, 1 visits today)