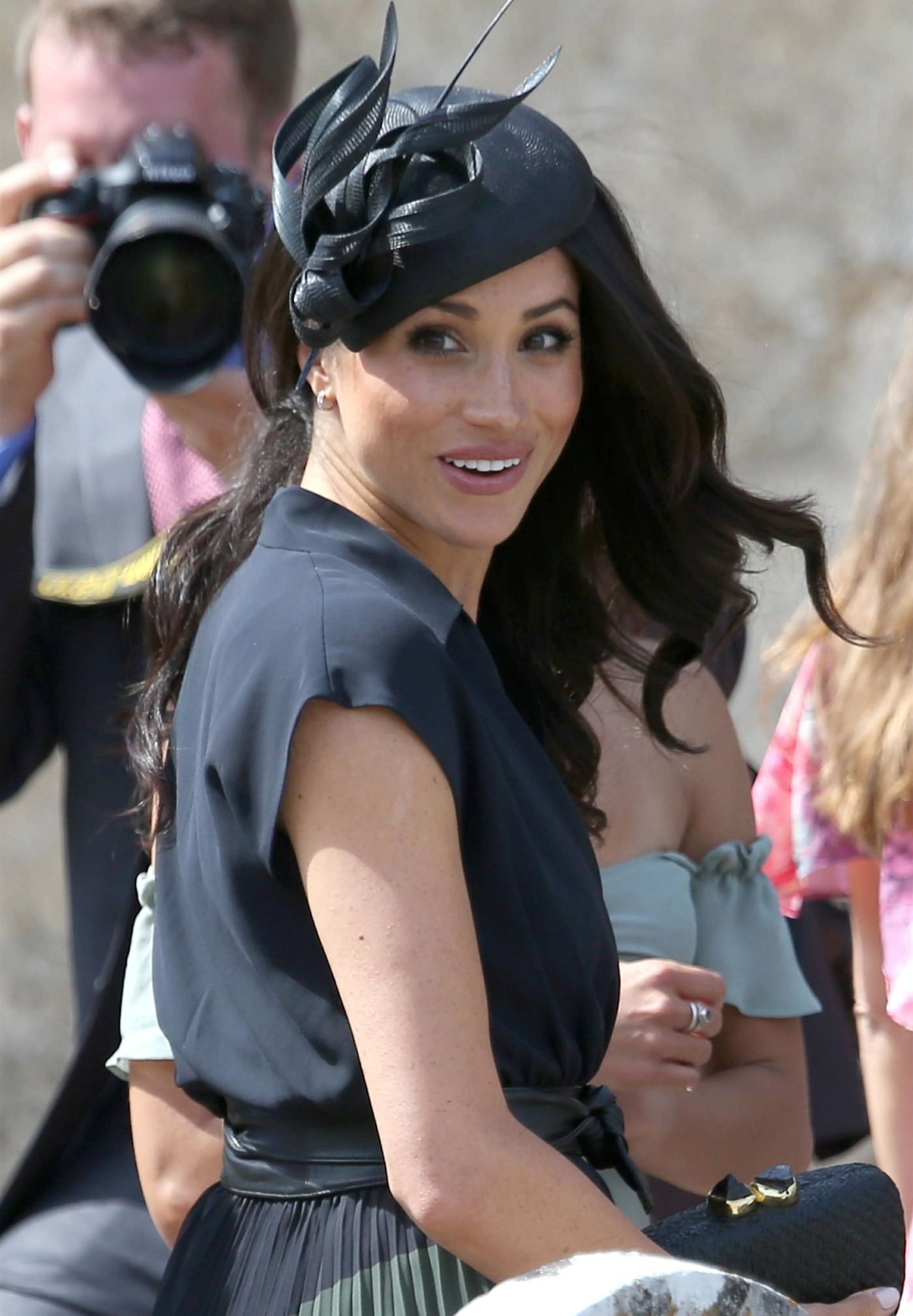 I tweeted this yesterday, and I'll say it again now: I feel like Thomas Markle has been suspiciously quiet this week, and I strongly suspect that another interview is coming. Maybe on Sunday, maybe at the Mail or The Sun. It's just a thought, and maybe I'm wrong. In the meantime, Meghan and Harry are hopefully enjoying their time off, and I truly hope they're on vacation right now, and that Meghan is currently being knocked up. But someone in Meghan's camp – who? – went to the Daily Mail to discuss how Meghan is totally over her father's shenanigans.
Meghan Markle has made it clear that she refuses to be manipulated by her father's 'emotional blackmail' after saying that she has heartlessly cut him off and she would be better off if he were dead.
'Enough already,' Meghan told a close friend. 'For the life of her, she can't understand why he's digging such a deep hole for himself and to say things like, 'It would be easier for her if her dad died.' She said she just wishes her dad would "stop blathering" to the press. That's the one birthday gift she wanted from her father.'
According to the source close to the 37-year-old duchess, 'Meghan has no immediate plans to contact her father. Firstly, she's deeply hurt and secondly she can't trust him to keep their conversation private. Meghan is big on being true to herself and taking care of herself, and if this means avoiding toxic relationships so be it. It's not like she's never ever going to speak with her dad again, but certainly not now, not in this climate."
Thomas Markle has said that Meghan might be better off if he were to die: 'Everyone would be filled with sympathy for her,' he said. The friend says this is not the first time Meghan has had to deal with her dad's self-pity.
'Behavior like his doesn't happen overnight. Why do you think her parents got divorced in the first place?,' the source told DailyMail.com. 'Meghan's had to deal with a lot of self esteem issues growing up with a narcissist. She has tools to cope with emotional blackmail. She does pray for him. That's Meghan. She does not have a bad bone in her body, but she's not falling for her dad's crocodile tears. She's been down that road far too many times before.'
[From The Daily Mail]
I have no idea if Meghan or the palace organized this strategic leak or what, but I believe what this "friend" says. While Thomas Markle's emotional abuse of his daughter in broad daylight has shocked the media, the royal family and everyone else, I don't think it was shocking at all to Meghan. Meghan's seen her father up close, and she's had to deal with his bulls–t for 37 years. She wasn't surprised. She was disappointed, and I would imagine she's probably quite embarrassed too, that the …read more
Source:: Cele|bitchy
(Visited 3 times, 1 visits today)