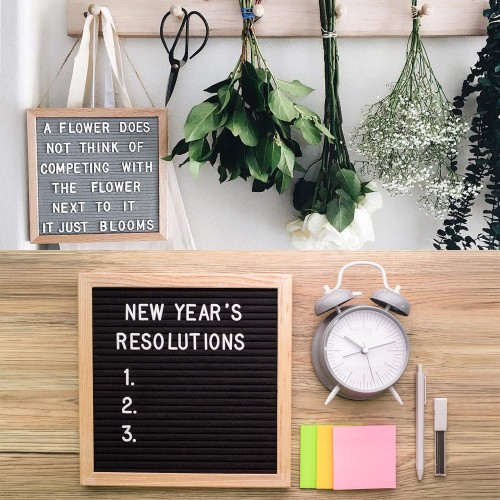 In our last Amazon post, a lot of you said to be careful about taking supplements. I had some minor side effects from the high amounts of biotin after I wrote and published that and am sorry for making a big deal out of them! My skin got dry and I broke out. I stopped taking them and my skin is almost back to normal. My hair has visibly improved and I've heard good things about biotin so I was so excited about it. It does work well for some people, my hairdresser recommended it and some of my friends swear by it. I've also been taking a daily multivitamin supplement, then I read a tweet from Dr. Jen Gunter that supplements increase mortality! I read up on it and it depends on the vitamins you're taking and if you're a smoker. So now I'm only taking ½ a Nature's Way daily for women over 50 (I'm not over 50 but I didn't want the iron) and am just focusing on cleaning up my diet. These are random products as usual, with some aimed at resolutions like fitness, organization and life improvement.
A 10×10 inch felt letter board so you can leave little reminders for family or yourself
I feel like anyone would use one of these for Instagram already has one but they have other cute applications, like listing the family dinner or congratulating a kid on a good test score. You can also write little affirmations to remind yourself how awesome you are. I went through so many felt letter boards and most have Fs from Fakespot, but this one has a B, it's around the same price or cheaper, and it's double sided and comes with two stands, including a wooden base and an easel! Plus it has 564 letters in white, gold and pink and comes with all the hardware needed to hang it on a wall. This has 60 ratings, 4.3 stars and a B from Fakespot. Reviewers call it great for classrooms and teachers, "cute and sturdy" and a nice item for family to leave messages for each other.
A 10 piece ceramic cookware set for under $70
I use a lot of nonstick pans and I keep reading that they're bad for your health so I'm considering replacing at least some of them. This ten piece ceramic cookware set by Cook N Home would be a good start and it would also make a nice gift for someone starting out on their own. It has 4.2 stars, over 2,800 ratings and a B from Fakespot. It's made of aluminum with ceramic coating and comes in black, red or green. You get two pans and four pots with covers. People say it's so easy to clean and you don't even need to use oil or nonstick spray, that it's truly nonstick, and a good quality for the price.
A bamboo shelf to make your desk look classy
Source:: Cele|bitchy
(Visited 6 times, 1 visits today)