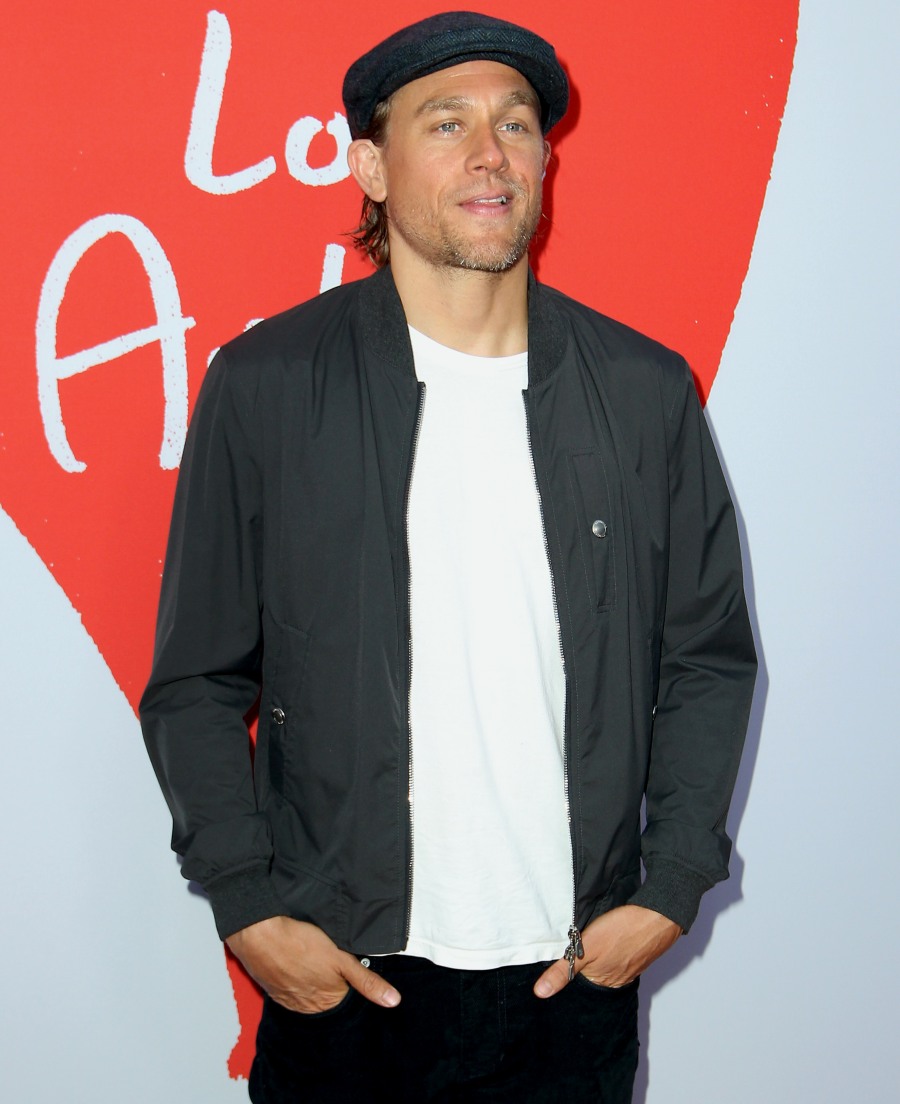 Charlie Hunnam is 40 years old, did you know that? I thought he was maybe in his early 30s? Anyway, Charlie has never really had the career that his fans wanted from him. He had all the stuff to be a major star, but a combination of a bad project-picker and perhaps some personal issues have led him here: talking about how he'd love to play James Bond. Casting gossip around 007 is like joining Fight Club – no actor is supposed to talk about it publicly. But considering No Time to Die is Daniel Craig's last outing as Bond, maybe Hunnam is just trying to get his name out there.
The name's Hunnam. Charlie Hunnam. While speaking to PEOPLE ahead of the release of his new film Jungleland, the 40-year-old actor opened up about future roles that he is interested in taking on and whether or not James Bond happens to be one of them. Asked if he would ever be open to donning Bond's tuxedo someday in the future, the Sons of Anarchy star says, "100 percent."
"I would be so flattered and honored to be considered to play James Bond as an Englishman," he adds. "But my intuition tells me that I shouldn't be waiting for that phone call to come. I think there are many people ahead of me on that list."
The actor characterized any rumors of him portraying the ever-popular spy as "external chatter," adding it is sweet that fans want to see him take on the role that several other actors before him have — including the late Sean Connery. "It's very flattering sort of fan dialogue," he says, before noting that there's no truth to the rumors. "Nobody's ever, on a professional level from within the industry, brought that up to me," he explains.
Still, he encourages fans to keep associating his name with the role, as he says sometimes fans do play a role in helping to get actors cast to play certain characters. "As much as people want to talk about me playing James Bond, please continue," he shares. "Maybe that's the genesis of these things. Maybe fan chatter leads to industry people actually talking about it in a more serious way."
Even if he doesn't come to play Bond one day in the future, Hunnam does have an actor in mind that could take over the mantle from Daniel Craig, who said that the upcoming Bond flick, No Time to Die, will be his last. Hunnam tells PEOPLE Tom Hardy would make for a great spy. "The person that I hear about in that conversation is Tom Hardy," the actor says. "I hear that he's really the front runner [to play James Bond next]. I think that would be sensational. I'm an enormous Tom Hardy fan so I would love to see him as James Bond."
[From People]
We heard the Tom Hardy rumor back in September – apparently, Hardy is Barbara Broccoli's top pick, although …read more
Source:: Cele|bitchy
(Visited 3 times, 1 visits today)