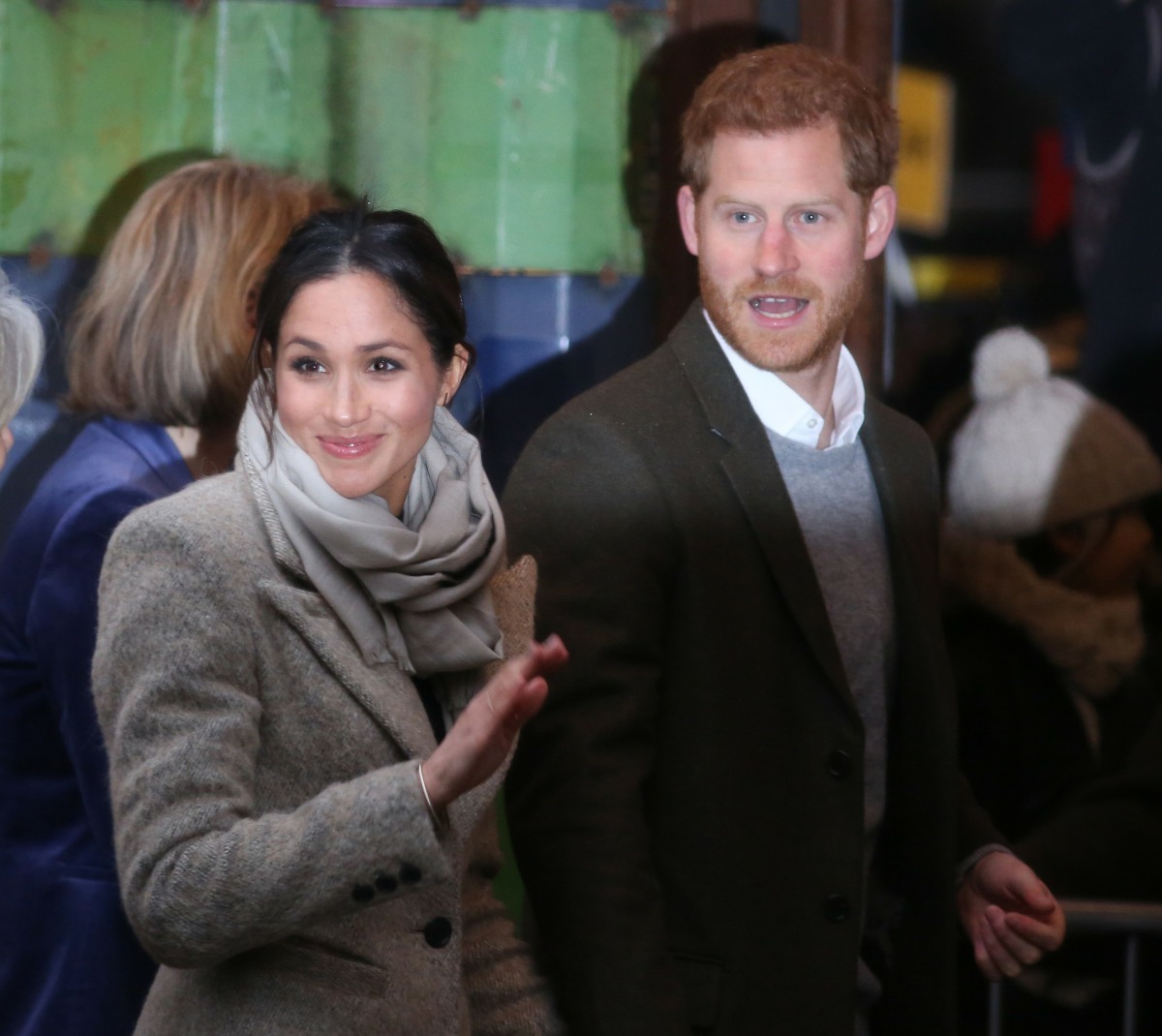 In the Cultural Reset interview, Prince Harry spoke about the palaces' first reactions to his then-girlfriend Meghan Markle, and the internal discussions around their engagement. While Harry didn't provide a timeline, my educated guess is that for Meghan and Harry's first year of dating, Kensington Palace, Clarence House and Buckingham Palace were all on a "wait and see" strategy, because no one could believe that Harry would actually marry Meghan. Once they got engaged or it was clear they were heading that way, I think that when all of these conversations began to take place. Like, probably the fall of 2017, that's when courtiers began coming to Harry and saying sh-t like "we can't pay for her" and "she can't get security" and "she should keep her day job." That's how "welcoming" they were – they couldn't wrap their heads around the idea of Meghan as a titled royal, working full-time for the Firm. Well, now that the Cultural Reset interview is nearing its one-month anniversary, Andrew Morton is here to pretend that he's got some steaming hot tea… which is just a regurgitation of what H&M said, with a patronizing twist.
The Queen told Meghan Markle she could carry on acting after joining the royal family if she wanted to, Princess Diana's biographer has claimed. Andrew Morton – who famously penned Princess Diana's blockbuster biography in 1992 – said Meghan and Harry were given the opportunity 'to go wherever they pleased'.
The Queen told Meghan she could forge ahead with her Hollywood career – which had seen her most-famously star as paralegal Rachel Zane in drama Suits – if she did not want to 'embrace royal duties full time', Mr Morton said. But he feared neither the Duke nor Duchess of Sussex gave the options as much consideration as they should have done.
In the couple's bombshell Oprah Winfrey interview last month, Prince Harry claimed the royal family suggested Meghan continue to act because 'there was not enough money to pay for her'. He said there were 'difficult conversations' about how the Sussexes would contribute to the Firm once they were married, adding: 'There was some real obvious signs before we even got married that this was going to be really hard.'
Speaking on Royally Obsessed podcast, biographer Mr Morton said: '[The Queen] gave them the opportunity to go wherever they please. They were given a degree of latitude. They were told "here are your first class tickets, pick which country you want to go to, we're going to make you youth ambassadors for the Commonwealth". In fairness to the royal family, in fairness to the Queen, she did give them that opportunity to go wherever they pleased. And also, they did say to Meghan if you don't want to embrace royal duties full time please be our guest and continue your acting career. Those opportunities were open to her.'
But he thinks 'neither of them gave it the thought they should have done'.
In the couple's extraordinary …read more
Source:: Cele|bitchy
(Visited 3 times, 1 visits today)