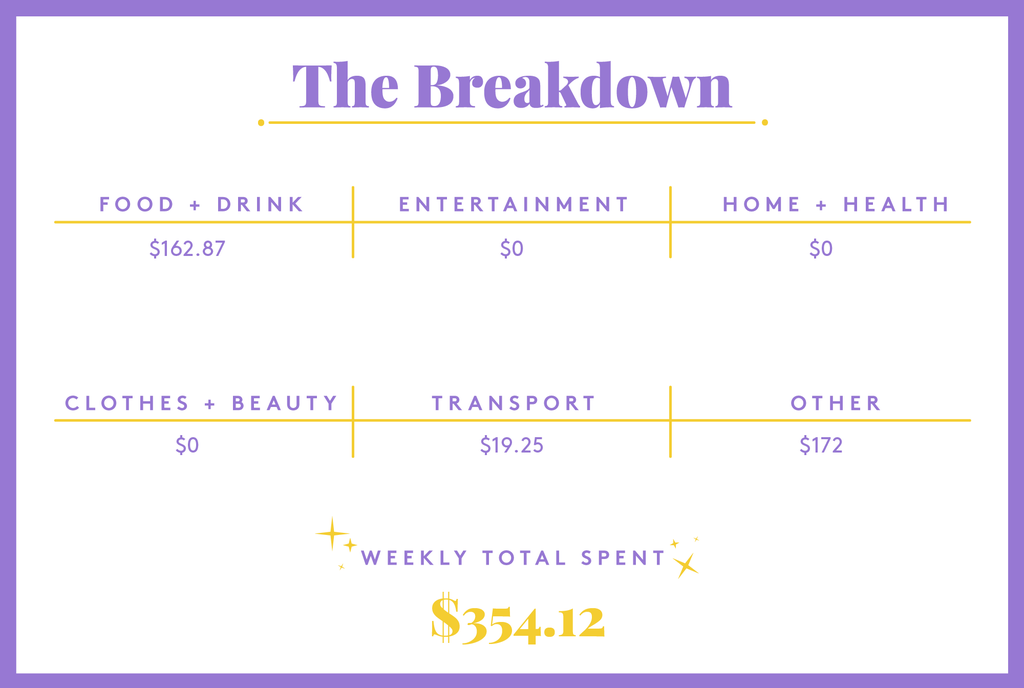 Welcome to Money Diaries where we are tackling the ever-present taboo that is money. We're asking real people how they spend their hard-earned money during a seven-day period — and we're tracking every last dollar.
Today: an administrative assistant/teacher who makes $50,000 per year and spends some of their money this week on essential oils.
Editor's Note: This diary was written in December 2021.
Occupation: Administrative Assistant and Teacher
Industry: Education
Age: 35
Location: Brooklyn, NY
Salary: $50,000
Net Worth: -$11,700 ($6,500 in a high-yield savings account, $14,000 in my 403(b) now, and about $2,000 in my Roth IRA minus student debt)
Debt: $34,207
Paycheck Amount (1x/week): $800
Pronouns: They/them
Monthly Expenses
Rent: $1,075 (I rent a rent-stabilized one-bedroom apartment by myself.)
Student Loans: $0 right now because of COVID relief. It'll be $200/month when I restart payments.
Hulu: $17.98 (I pay extra for Showtime)
Spotify: $15.99 (family account that I share with friends)
Netflix, Disney+: $0 (thanks, friends!)
Car Insurance: $126
Cell Phone: $0 (I share my car with a friend who pays my phone bill)
Internet: $58
Gas: $46
Electric: $85
Water: $46
NYT + Crossword + Cooking: $13
Acorns Subscription: $3
Google Storage: $1.99
Was there an expectation for you to attend higher education? Did you participate in any form of higher education? If yes, how did you pay for it?
There was absolutely an expectation. Both of my parents were the first in their families to go to college, and they both got master's degrees. The expectation was that I would too. I went to college straight out of high school with undiagnosed learning disabilities. I transferred a lot and ended up failing out. I took out lots of loans that I'll never pay off. In my late 20s, I returned as a nontraditional student because I wanted to go to a very specific grad program. I got into the program, took out even more loans, and dropped out after one semester because I realized I would never earn enough in that industry to pay off the debt. I am still deeply in debt, but far less than my peers who completed their master's programs. When I began my grad school program I cashed out my 401(k) to cover my rent; I was able to pull about $3,000 from it after taxes.
Growing up, what kind of conversations did you have about money? Did your parent/guardian(s) educate you about finances?
We didn't talk about money much. I was told from a young age that I needed to work if I wanted to spend money the way I wanted to (on CDs, buying a car, paying for car insurance, etc.), but we never talked about how much these things should cost or how much I should expect to earn. I really wish I'd gotten more financial literacy education either from my parents or from my school. It wasn't until my early 30s that my dad started telling me about our family's financial situation. I learned that we lived beyond our means for a lot of my childhood and almost lost our house at one point. My mom had a steady job as a public school teacher …read more
Source:: Refinery29
(Visited 4 times, 1 visits today)