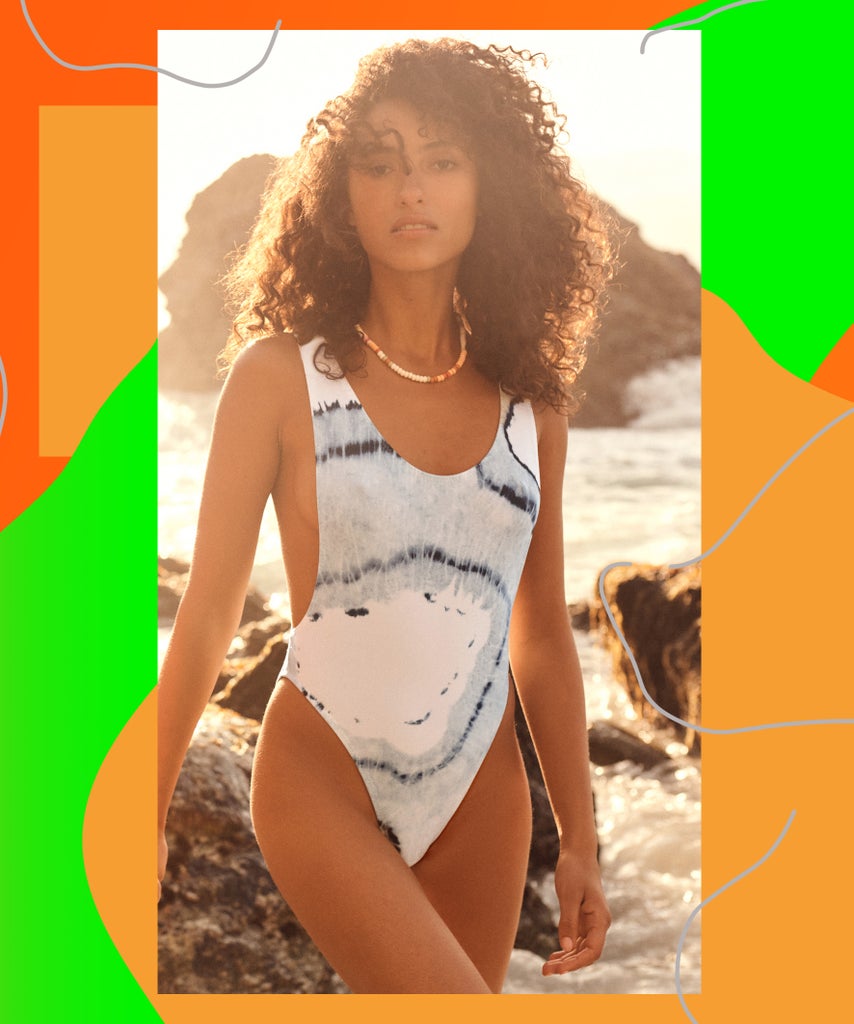 We've got a checklist going to make sure we have everything we need for the hottest-girl summer on record: stock up on top-rated sunscreen; book the best lake house rental on Airbnb; acquire the most poppin' swimwear our budgets can buy. The only thing holding us back from our last initiative is that we're about 20,000 leagues underwater, thanks to the veritable ocean of cute bathing suits in the swim-o-sphere right now. Do we want something cheap and cheerful or luxe and eco-friendly? (All of the above, please!) Do we need a sporty, covered-up suit that's going to stay put while we engage in every watersport under the sun OR simply the mere suggestion of a bikini for the most optimal tan? If you're also out to sea on this decision-making dinghy, then you've come to the right place — we've done a deep dive (sorry, had to) on all the best swimwear brands for women that the internet has to offer. From the affordable and the low-impact to the inclusively sized and sporty, find the best swimwear brands on the world wide web ahead.
DashDividers_1_500x100
Best Affordable Swimwear Brands
ASOS
If you've got minor ducats to shell out on the best swimwear brands this season, there are plenty of suits in the sea. ASOS is one of our favorite retailers for low-priced bathing suits, and it doesn't require you to sacrifice style or eco-conscious construction. With their in-house ASOS DESIGN imprint and affordable brands like Collusion and Monki offering recycled-fiber suits in buy-it-now prints, we could spend hours adding to our carts (without breaking the $100 threshold).
Shop swimwear at ASOS
H&M
The Swedish retailer has nailed the art of all things chic and inexpensive, and their selection of swimwear is no exception. With a seemingly endless variety of on-trend prints and silhouettes, a size range that runs from XXS – 4XL on select styles, and recycled-fiber options under the brand's Conscious imprint, there are bathing togs for every type of shopper here — especially the frugal ones.
Shop swimwear at H&M
Target
It should come as a surprise to no one that this Christopher John Rogers-collaborating, DTC-brand-peddling, affordable big-box store has a sweet array of chic, beach-ready togs in silhouettes that are reminiscent of pricier designer suits in their style and sophistication (but not in dollar signs). They also offer a wealth of plus-size bathing suits that won't break the bank.
Shop swimwear at Target
DashDividers_1_500x100
Best Plus Size Swimwear Brands
Swimsuits For All
Thanks to stylish collaborations with style mavens, models, and influencers like …read more
Source:: Refinery29
(Visited 12 times, 1 visits today)