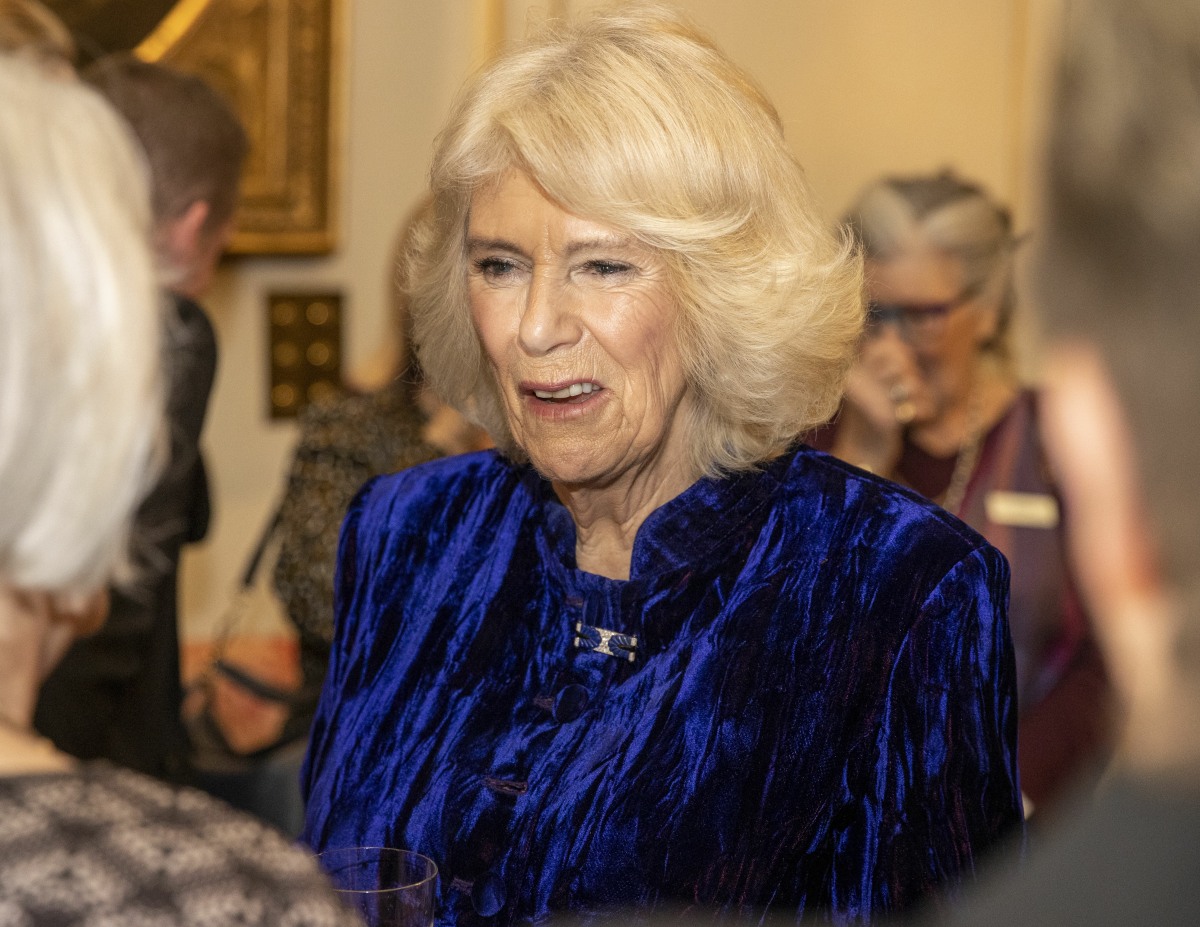 Well, this news certainly explains all of the stupid drama over whether the Duke and Duchess of Sussex have been invited to Sandringham for Christmas this year. All of a sudden, the Times and the Mail could speak of little else, how Harry and Meghan were desperate for a Christmas invite but none would be forthcoming, because William would throw an incandescent hissy fit. Now it turns out that was all some kind of distraction meant to soften the news that Queen Camilla's children and grandchildren will go to Sandringham this year. I suppose it does look downright disgusting that the king is deeply estranged from one son and has barely spent time with two of his grandchildren, meanwhile Camilla is ensuring that her rottweiler relations are front and center for a royal Christmas.
King Charles is inviting the children and grandchildren of his wife Queen Camilla to the royal family's annual holiday gathering at Sandringham, according to a new report.
Each year on Christmas Day, members of the royal family walk to church at St. Mary Magdalene and then return to Sandringham House for a festive lunch. According to the ITV report from royals editor Chris Ship, Camilla's children — Tom Parker Bowles and Laura Lopes — and other members of the Queen's family will join the lunch for the first time this year.
The changed guest list may mean a change of venue for the meal. In a departure from the past and the days of the late Queen Elizabeth, the royals will sit down in the bigger ballroom rather than the dining room.
Ship writes that "the guest list of those attending Christmas lunch back at Sandringham House is being radically altered — and will include many members of Queen Camilla's family for the first time."
He quotes someone familiar with the plans saying, "The Queen has invited her children and grandchildren this year, which is different from previous years." Also among Queen Camilla's family is her sister Annabel Elliot, who is one of her "companions," as the palace calls the ladies who help the Queen at her various official events and engagements. Annabel attended to her sister at the coronation in May.
The report adds that Sarah Ferguson, the Duchess of York (who hosted ITV's This Morning show on Monday) would join the lunch too. Like last year, she and her former husband, King Charles' brother Prince Andrew, will stay at Wood Farm on the Sandringham estate, along with any of their daughter Princess Beatrice and Princess Eugenie and their children who might be there.
[From People]
Since Camilla and Charles got married, Camilla usually only sticks around the Windsors for Christmas Eve and Christmas morning, then she leaves soon after and goes to Ray Mill to spend time with Tom, Laura and their children. It would not surprise me at all to see Tom, Laura and many of Camilla's grandkids join the Windsors for the Christmas morning walk to church. This was always part …read more
Source:: Cele|bitchy
(Visited 5 times, 1 visits today)