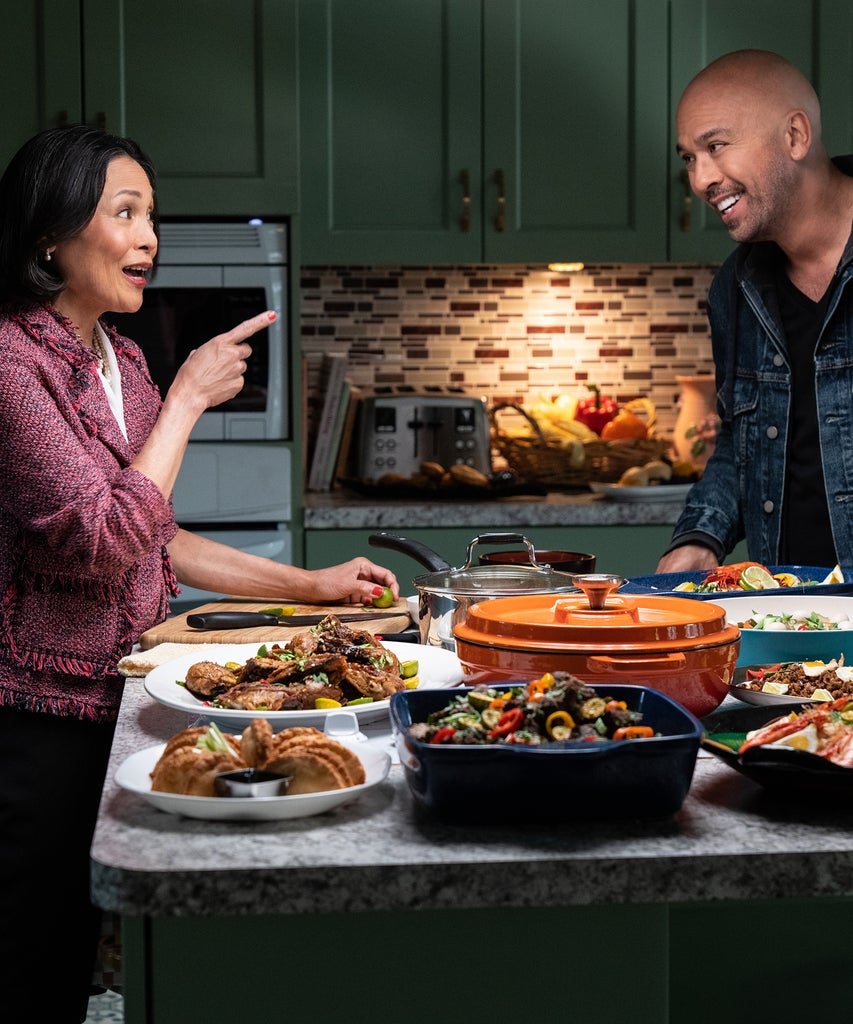 In case it isn't clear: Jo Koy really, really loves his mom. The comedian/actor has skyrocketed to fame over the past few years, thanks in large part to impersonating his Filipino mother and her accent in his stand-up specials, but it isn't to mock or make fun of the woman who gave birth to him. People might interpret it as mean-spirited, but it's all out of love and respect, Koy assures me. And there's no bigger way for him to show that love than through his new movie Easter Sunday.
The star and executive producer's film, which spans a whirlwind of unlikely events on a holy day, celebrates the loving, albeit complicated dynamics of the Filipino American family. And although it's a huge moment of representation for the 4.2 million Filipinos across the United States — to see people who look like them on the big screen for the first time — for me, a first-generation Filipino American, Easter Sunday helped me better understand my relationship with my own family and mother and reminded me how much we as a people have so much to be proud of.
For many Filipino Americans like Jo Koy and myself, defining our identity has been complex. Although we are the second-largest group among Asian Americans in the United States and were arguably the first people to land in America, the stories of our history as part of this nation have been silenced or forgotten. We're often just known for the stereotypes people have heard about us over the years — that we're all nurses, that we make delicious lumpia, that we're good at karaoke. Easter Sunday touches on these clichés, and the light-hearted movie doesn't dive into the complexities of our rich past. But Jo Koy didn't set out to make a movie about the Filipino diaspora — he wanted to make a family comedy that made us feel seen and proud. And he did just that.
I chatted with Jo Koy ahead of Easter Sunday's theatrical release, an intentional choice because he wanted to give Filipino families the experience of seeing themselves on the big screen (which I will be doing with my own family), and it was like sitting down in front of a mirror (our outfits were even twinning). He shares why he thinks it took so long for Filipinos to get their own movie, the reason he thinks our family members are so close-knit (for better or for worse), and the main reason he has always been unabashedly proud to be a Filipino American, an explanation that brought him to tears.
The following interview has been condensed and edited for clarity.
Refinery29: Filipinos have been around forever. We were the first Asians to settle in America. 
Jo …read more
Source:: Refinery29
(Visited 10 times, 1 visits today)